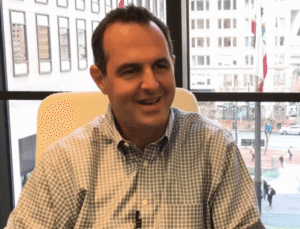 Lending Club (NYSE:LC) CEO Renaud Laplanche recently commented on the fact that Santander has been compelled to back off from purchasing Lending Club loans – for now.  Laplanche spoke to the FT about the status of the marketplace lending platform and gave an update on industry risk.
As reported last week, Santander received "regulatory pressure" regarding the risk of its US operations.  Even though Santander was said to be making money, the Feds pushed the bank to reduce its exposure.
Laplanche emphasized Lending Club's symbiotic relationship with traditional banks. Lending Club "welcomes" banks as investors while simultaneously helping them to make loans to their own customers.
Asked if there should be any concern regarding the departure of Santander as a Lending Club partner? Laplanche said it was pretty easy to replace them. Pretty much overnight.
Watch the interview below.