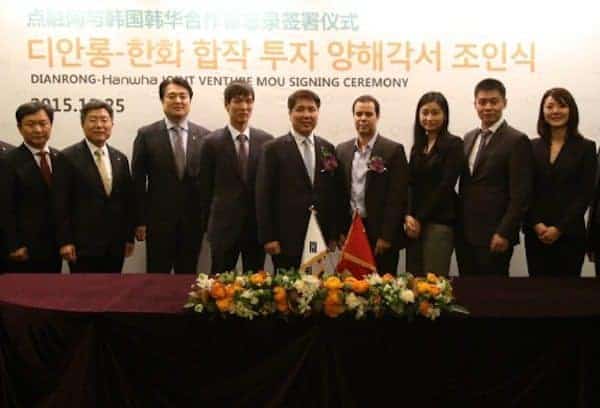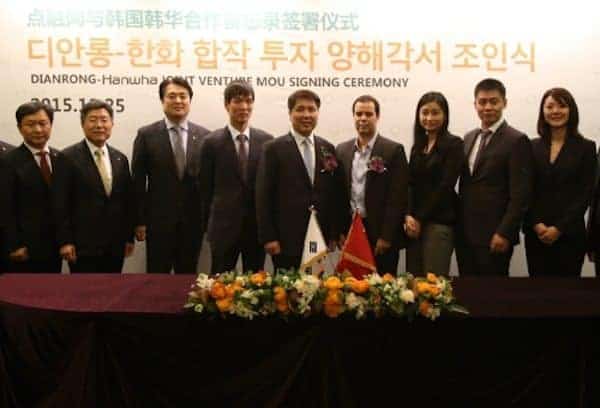 Dianrong, a leading Chinese peer-to-peer (P2P) lending platform, and Hanwha S&C announced on earlier this week that that both have signed a Memorandum of Understanding (MOU) which formalizes the intention of a strategic partnership to pursue a FinTech solution business and other businesses related to internet finance.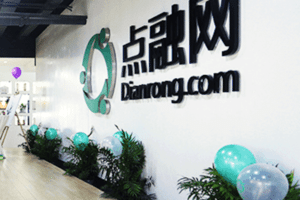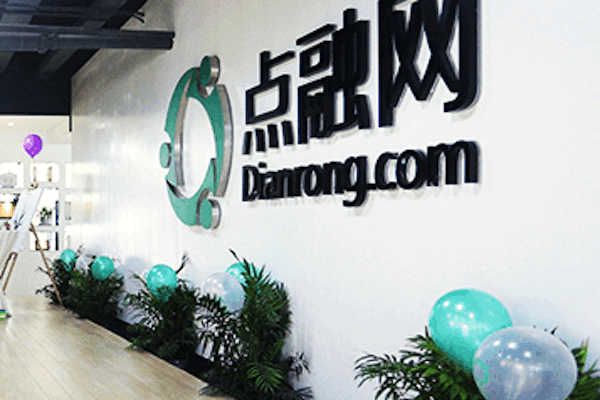 The MOU was signed by the founder and CEO of Dianrong and the CEO of Hanwha, which emphasizes the importance of this cooperation for both companies. At the same time, executives from Dianrong.com also attended the ceremony, including COO and CFO Xuxia Kuang, CTO Ling Kong, CMO Jing Pan and Senior Vice President for banking solutions department Eddie Zhu.
According to the MOU, both companies will incorporate a joint venture company targeting internet finance solutions and marketplace lending business in South East Asia. The company will formally begin operations during the first half of 2016.
Dianrong and Hanwha S&C began discussions regarding this cooperation starting in April of 2015. After the numerous exchanges of views between the two companies, they reached an agreement. The joint venture company will combine Dianrong's advanced technologies and Hanwha's profound knowledge of finance to become a comprehensive fintech solution provider in the long term.
Soul Htite, founder and CEO of Dianrong, stated:
"Dianrong always looks for high-quality partners. A good partner for Dianrong is one that truly believes that internet finance is the future. The partner should also be very large and have a good understanding of local traditions of finance in the location where we are considering. We like Hanwha a lot because they have been doing business in Korea for a very long time. The company is at a stage where its management believes that the next step is about to happen. We would like to be part of the next step."
Moonho AHN, the CMO of Hanwha S&C, commented:
"Dianrong is the most qualified marketplace lending platform due in part to it boasting the latest internet finance technology and also being led by an accomplished and diverse team. We're hopeful that Dianrong and Hanwha will achieve synergy and growth by integrating Hanwha Group's strength in financial services and ITO, and Dianrong's expertise in marketplace lending."
The Hanwha Group is Korea's 9th largest conglomerate, generating over $42.6 Billion in 2014 from 56 subsidiaries and 190 affiliates spread across the globe from industries such as manufacturing, construction, finance and solar. Hanwha is a global leader in solar power and also a financial powerhouse in Asia. Total assets equate to $156 billion.

Dianrong was founded in 2012, and is considered China's leading internet finance company. Since its inception, Dianrong has been committed to leveraging its key technological capability to build an efficient, transparent, and user-friendly marketplace lending platform. Dianrong would like to bring innovations to the traditional lending business, with lower borrowing costs and higher investment returns for all clientele.

Sponsored Links by DQ Promote