Earlier this week, commercial real estate marketplace lending platform, Money360, Inc., announced the appointment of John Maute, co-founder of Helios AMC, and Jon Barlow, founder and former CEO of Eaglewood Capital Management, to its Board of Directors.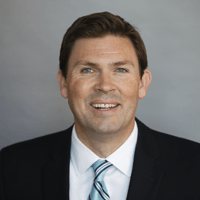 Evan Gentry, CEO and founder of Money360, stated:
"We recognize the need to bring a scalable marketplace lending operation to the commercial real estate industry. Our model is based on providing both a state-of-the-art technology solution, and having a team comprised of commercial real estate experts who can apply their knowledge and experience to each deal we fund. We are thrilled to add John's and Jon's institutional knowledge to our operation."   
Maute, a real estate professional with more than 30 years of experience, previously served as senior managing director at Situs Holdings (formerly Helios AMC), prior to its sale to Stone Point Capital. He co-founded Helios AMC, a nationally recognized and highly-rated special servicing company, which he grew to more than $4 billion of assets under management. Maute also held senior positions at GMAC Commercial Mortgage where he built, bought and grew six distressed commercial real estate investment companies in five countries. An expert in developing best practice operational controls, Maute will be instrumental in helping Money360 to build-out and institutionalize its back-end operations.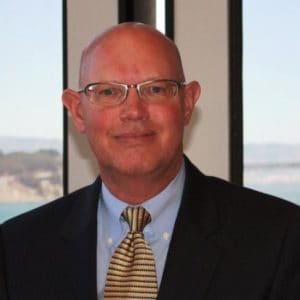 Maute explained:
"Marketplace lending is still a relatively young industry, and Money360 is well-positioned to capitalize on it. While having a strong technology base is imperative in this industry, it is only one piece of the puzzle in the real estate sector. The Money360 team not only has the technology necessary to succeed, but also has significant experience in building thriving commercial real estate enterprises."
Barlow brings nearly a decade of experience in marketplace lending – a practice which utilizes online platforms to match borrowers and lenders – to his role with Money360. Previously, Barlow founded and served as CEO of Eaglewood Capital Management, a leading asset management firm with specialization in online and marketplace lending investment strategies. He also assisted with the successful initial public offering of P2P Global Investments, the world's first publicly traded peer-to-peer debt investment vehicle. A Wall Street veteran, Barlow has held positions with Weiss Multi-Strategy Advisers, Lehman Brothers and J.P. Morgan.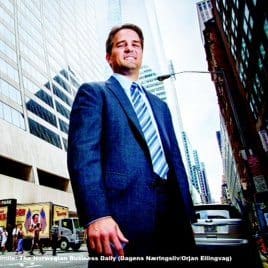 Barlow added:
"We have seen a surge in marketplace lending across a range of sectors and yet the commercial real estate industry, which is one of the largest lending sectors in the country, remains largely untapped in this arena. Money360 has assembled a seasoned team of commercial real estate experts who understand the underwriting and due diligence process to lay the foundation to achieve scale in this industry."
In addition to their appointments, Maute and Barlow were the sole funders of Money360's recent $2.5 million Series A capital raise, which will help the firm to build out infrastructure and grow nationally.

Sponsored Links by DQ Promote