IVP, a later-stage venture capital and growth equity firms in the U.S., announced on Thursday that it has raised a new $1.4 billion fund and distributed over $500 million in capital back to its Limited Partners, including the proceeds from three significant M&A transactions: Business Insider (Axel Springer), Datalogix (ORCL), and Supercell (SoftBank).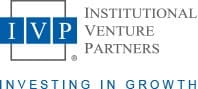 The company also revealed 14 new investments as the firm continues to actively invest in high growth enterprise and consumer technology companies.
As a partner investor in innovative companies, such as AppDynamics, Domo, Dropbox, The Honest Company, Snapchat, Supercell, and Twitter, IVP remains committed to its focused strategy of supporting innovation at the later-stage and partnering closely with exceptional management teams.
Check out IVP's stats below.
IPOs in 2015:
MINDBODY (MB), a leading provider of cloud-based business management software for the wellness services industry, went public in June. IVP made its initial investment in MINDBODY in October 2012. MINDBODY was the 102nd IPO in IVP's history.
Pure Storage (PSTG), the market's leading independent solid-state array vendor, went public in October. IVP made its initial investment in Pure Storage in September 2013. Pure Storage was the 103rd IPO in IVP's history.
Significant M&A Exits in 2015:
Datalogix, an innovative data services business connecting digital media and offline purchasing data, was acquired by Oracle (ORCL) for $1.2 billion in January. IVP made its initial investment in Datalogix in April 2013.
Supercell, a mobile gaming company, sold its remaining investors' equity position to SoftBank in May. IVP made its initial investment in Supercell in February 2013.
Business Insider, a rapidly growing digital news provider focused on Wall Street, Technology, and other popular business verticals, was acquired by Axel Springer for $442 million in September. IVP made its initial investment in Business Insider in September 2011.
IVP Investments Announced in 2015:

Sponsored Links by DQ Promote