With less than two weeks until 2015 comes to an end, Crowdfunder UK has unveiled the best campaigns that hit its platform this year.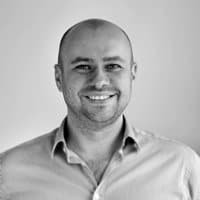 Phil Geraghty, MD of Crowdfunder UK, shared:
"At Crowdfunder we're so proud the innovative and inspiring projects who, through the support of the crowd, are working tirelessly to make their great ideas a reality. We're constantly in awe of what these projects have achieved through our platform, and because of this, we want to celebrate our 'Best of 2015', a collection of projects who have given us a masterclass in crowdfunding this year. Merry Christmas and a Happy New Year from all of us at Crowdfunder."
Check out the projects below.
1. CleanSpace:

"CleanSpace came to Crowdfunder with the aim to inspire people to take action about the amount of air pollution in the UK's cities. Their revolutionary 'tag' is a portable air pollution sensor that enables the user to track personal pollution exposure in real-time. The air quality data is then anonymised, aggregated and combined with data from all the other tags across the UK. CleanSpace over £100,000 with 372 people getting their tag ahead of the market."
2. Green Party:

"Crowdfunder and the Green Party continued to work together to crowdfund a variety of Green Party projects in 2015. The Green Party raised over £300,000 for 192 projects, including helping to stand political candidates in over 300 seats across England and Wales. We hope that we can continue working with the Green Party, and give everyone the chance to Vote Green!"
3. Let's make London a National Park City:

"This year one Londoner set out on a mission to make London a National Park City in an attempt to make the capital greener, healthier, more beautiful and prosperous. The aim of a crowdfunding campaign was to create a proposal to be distributed to the public and to gain attention from higher powers. The project had backing from big names in politics including Zac Goldsmith, and achieved a target of £32,000 from the crowd."

"Action for Happiness are sick of the modern world bombarding us with misleading ideas about how to live a happy life. The group have developed a course to help thousands of people focus on what really matters in life, and wanted to bring it to the masses. After overfunding to over £100,000 the group now have over 1000 volunteers wanting to run the course in their community."
5. Grimsby Town FC:

"In 2015 the Mariner's Trust set out to achieve 'Operation Promotion' for their club, Grimsby Town FC. The dedicated fans looked to Crowdfunder to help them raise £20,000 for the club's transfer fund, in order to secure a key player for the following season. The whole community backed the project, achieving target in one day, and eventually overfunding to over £80,000!"
6. Output Magazine:

"Output Magazine managed to smash through their initial £10,000 target in less than 24 hours with their great #StopPress campaign. After being rejected from many banks and lending organisations, Output took their fundraising into their own hands and decided to crowdfund against the financial collapse of their business. Overfunding meant that the team were able to have a secure future and continue to employ under 30's staff who may not otherwise find work."

"In 2015, MAX: Move Against Xenophobia go together to produce the 'I am an Immigrant' campaign. The poster campaign celebrated immigrants in the UK and the contribution they make to our society, displaying an initial collection of 15 people and their inspiring stories. To date the campaign has been displayed in over 400 London Tube stations as well as railway and bus stations around the country, and featured in numerous national articles."

"With the government threat of losing the Human Rights Act, Amnesty International decided to send a strong message to Justice Secretary Michael Gove. The group decided to crowdfund to buy advertising space in The Times, and send a strong message to the government that people were going to put up a fight. Amnesty International raised more than £28,000 of an initial £10,000 target, with their ad going to print in May."
9. The Real Junk Food Project:

"In the UK 15 Million tonnes of edible food ends up in landfill each year. The Real Junk Food Project legally intercepts this food, transforming it into healthy, nutritious meals to serve to the local community on a Pay As You Feel basis. The project were looking for extra funds to get the cafe up and running 7 days a week, raising over £16,000. Real Junk Food was also featured in Crowdfunder's War on Waste campaign in partnership with Hugh Fearnley-Whittingstall."
10. Mazi Mas:

"Mazí Mas is a social enterprise dedicated to supporting women from migrant and refugee communities, providing opportunities for those who aspire to careers in the food industry to gain paid work experience, develop their skills, tell their stories, and connect with the wider public. The team were able to raise over £16,000 to fund a residency at Ovalhouse Theatre as well as extra training for the women."
11. Save Brixton Cycles:

"Brixton Cycles has been a much-loved part of the Brixton community for more than 30 years, and with their premises under threat of demolition, the team looked to crowdfunding to help fund the cost of a new building. Brixton Cycles had huge support from their local community and managed to overfund to over £60,000 (which meant the loss of a beard for Jim) to help them on their way to a new home."
12. Positive News:

"Positive News, the first publication in the world purely dedicated to positive developments, gave us the chance to #OwnTheMedia in their community shares project this year. With the help of the crowd wanted, the company to step away from the idea of the news being owned by a handful of proprietors and give the power back to the people. Positive News raised over £250,000 for the development of the business and gained 1526 new shareholders."

Have a crowdfunding offering you'd like to share? Submit an offering for consideration using our Submit a Tip form and we may share it on our site!

Sponsored Links by DQ Promote