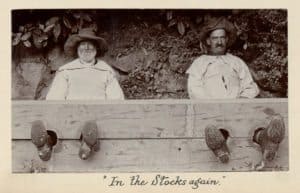 The Securities and Exchange Commission charged two Bitcoin mining companies for a Ponzi Scheme last month as part of an ongoing investigation into the activities of Homero Joshua Garza. Yesterday the SEC filed for an entry of default as  Garza apparently has not responded to a summons. The deadline to respond was December 25th presenting Garza with a nice Christmas present (the court did extend until the 28th).
Garza operated two well-known Bitcoin miners, Gaw Miner and ZenMiner ( aslo doing business as ZenCloud).  The enforcement action is the culmination of a digital drama that has taken place over many months as the bitcoin community has followed the demise of the platforms. There is a subreddit dedicated to the coverage of Garza and his affiliates regarding the alleged fraud. The lawsuit claims that Garza and his companies defrauded thousands of investors of around $19 million.
See the SEC filing below.
[scribd id=294890591 key=key-BDk0mdVmpn5JbhsUe7sQ mode=scroll]