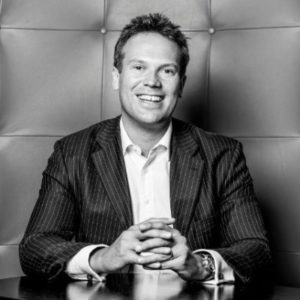 On Thursday, UK-based equity investment platform VentureFounders announced it has not only completed a £1.8 million fundraiser, which will be used to fuel further growth for the investment platform that aims to make venture capital and angel style investing much more accessible, it has also appointed former CEO Dyson, Martin McCourt, as a chairman of its board.
James Codling, co-founder and managing director of VentureFounders, stated:
"This injection of capital will allow us to realise our expansion plans and we are thrilled to appoint Martin as Chairman. He has been a fantastic supporter of the business and brings considerable leadership skills to the table.

 

"The business has grown substantially over the past year and we are confident of further growth. Our handpicked, expertly vetted, high growth investment opportunities are resonating with investors especially when backed by leading VCs and Angels.  

 

"VentureFounders separates itself from the 'spaghetti against the wall' approach through a vigorous due diligence process, as we seek to achieve success and an eventual exit strategy for the businesses we work with." 
McCourt, noted:
"VentureFounders has gone from strength to strength over the past year and I have been impressed by the wide range of carefully identified investment opportunities they have presented to investors. I look forward to sharing my expertise as the business develops to the next level."
Justin Urquhart Stewart, Senior Advisor at VentureFounders, added:
"I got involved with VentureFounders because the team have a great vision on how the professional and responsible crowdfunding model can be used, in a smart way, to connect private sophisticated investors with the kind of investment opportunities they really want to access. I am delighted to see someone with Martin's expertise and knowledge join the team. The team's background in finance and their exceptional professionalism sets them apart from the other platforms out there – I expect to see other platforms try to replicate the VentureFounders model, but they'll have a hard job catching up given the momentum VentureFounders is continuing to see."
Since its launch in late 2014, VentureFounders has established itself as a major player in the AltFi market. The platform currently has a database of over 1,000 registered sophisticated investors and has so far supported 10 businesses to raise over £20 million. Opportunities have ranged from £1-5 million, with VentureFounders on average contributing between £250-750,000 of supplementary equity capital. The average individual investment made through VentureFounders is currently over £11,000.