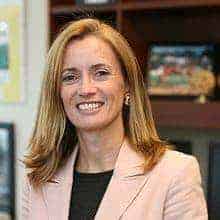 Digital Asset, a software company that is developing proprietary blockchain technology, just raised $50 million as 12 different financial services firms rushed to support the young company.  The investors include some of the biggest names in traditional finance like; Citi, JP Morgan, Santandar, PNC, BNP Paribas, ABN Amro – and more.  Recently Bitcoin has taken a turn for the worse as prominent developer and advocate Mike Hearn called the cryptocurrency "dead".  But while skeptics are challenging Bitcoin, Blockchain technology is booming as it has the potential to solve issues challenging many financial firms.
Blythe Masters, a 27 year veteran of JPM who is CEO of Digital Assets, called the funding round a "tremendous endorsement" from the banking industry. "Our strategic investors have come together from across the financial services industry to help drive global adoption of transformative solutions which enhance the vital services that they provide," stated Masters.

Launched only in 2015, Digita Asset seeks to improve security, efficiency, speed via a new financial ecosystem while simultaneously boosting both compliance and transparency. For many traditional financial firms with legacy information systems infrastructure a shift into the Digital Asset tech may quickly lower costs while dramatically improving productivity.
Digital Asset's products serve the entire financial ecosystem through a tailored business logic application using privately permissioned networks that employ a cryptographically secure and shared infrastructure.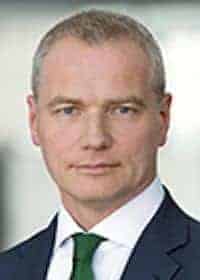 "We look forward to working closely with Digital Asset and other stakeholders in this innovative technology. This relationship will leverage our ambitions to utilize Distributed Ledger Technology to bring effective solutions to our clients," said Carsten Kengeter, CEO of Deutsche Börse Group.
Digital Assets believes they are unique among firms looking to create distributed ledger technology. The company has combined veteran wall street bankers with creative tech types. Digital Assets has also acquired several different firms in the space including Blockstack.IO a blockchain as a service provider.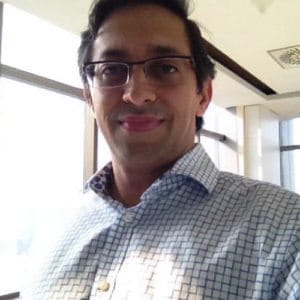 "We are proud to be a lead investor in this round of financing," said Sanoke Viswanathan of J.P. Morgan. "Distributed Ledger Technology has the potential to transform the way our industry does business, and we believe Digital Asset has the right talent and technology to make it a reality."
Digital Asset hopes to help establish a standard in their Hyperledger product. This was recently accepted by the Linux Foundation to promote a community based, open-sourced approach.
Along with the announcement of significant funding, Digital Asset has also expanded its Board of Directors. The nine-member board now includes:
Catherine Flax, Head of Commodity Derivatives and Foreign Exchange & Local Markets, Americas of BNP Paribas,
Ashwin Kumar, Group Head of Product Development of Deutsche Börse Group,
Sanoke Viswanathan, Chief Administrative Officer of J.P. Morgan's Corporate & Investment Bank
Mike Bodson, President & Chief Executive Officer of DTCC,
The new board members will join Masters, Donald Wilson, Sunil Hirani, Cristóbal Conde and an additional director who will be named shortly.
---
The list complete list of investors in this funding round are posted below:
ABN Amro
Accenture
ASX Limited
BNP Paribas
Broad ridge Financial Solutions
Citi
CME Ventures
Deutsche Börse Group
ICAP
JP Morgan
Santander InnoVentures
The Depository Trust & Clearing Corp.
PNC Financial Services Group
Sponsored Links by DQ Promote