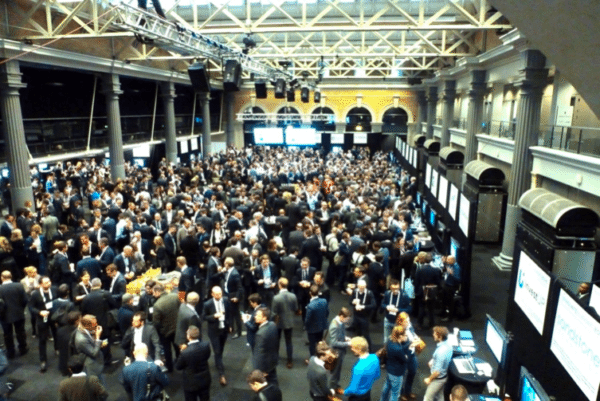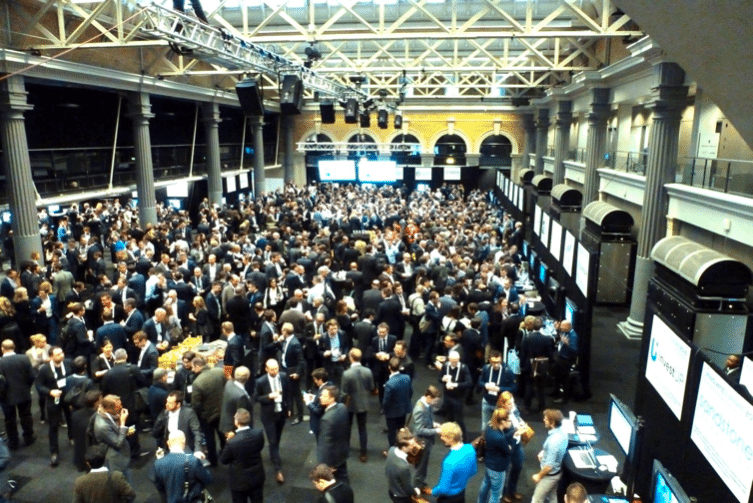 The FinovateEurope conference closed its doors on February 10th in London after two days packed with company pitches, demos, and networking. It was the biggest FinovateEurope since Finovate launched its first London event in 2010. Some 72 FinTech companies submitted their product and service innovations to the scrutiny of an international audience of 1,500 attendees from 22 countries of the five continents.
Finovate has been about disruptive innovation and FinTech long before the phrases were coined. Now that financial innovation is widely seen as a business imperative, investors, corporations and start-ups flock to Finovate.
Another reason for the success of the event is also its impeccable, one might even say implacable logistics. At Finovate, every exhibitor gets the same booth size and every speaker the same 7 minutes to present live in front of the audience. On stage, there are no long-winded intros, "no mind-numbing slideshows or canned advertising videos," just pitches and demos.
Not Much Crowdfunding
There was not much crowdfunding at Finovate. Only one company had a crowdfunding pitch, investUP. investUP is a UK crowdfunding portal that integrates the offers of 25 P2P lending, crowdlending and debt-based equity crowdfunding platforms to enable retail investors to manage their crowdfunding portfolio from a single place.
The under-representation of such a major area of financial innovation as crowdfunding may be due to the fact that LendIT, an equally large conference dedicated to crowdfunding (marketplace lending) took place in London only a few months ago.
There were, however, a few loan search and comparison sites such as the UK's Capitalise.com, the Dutch InvoiceSharing, or the German Fintura. A special case, Twino presented a marketplace that allows international investors to refinance unsecured, short-term consumer loans sourced by Twino's mother company Finabay, an innovative consumer credit lender operating in three countries.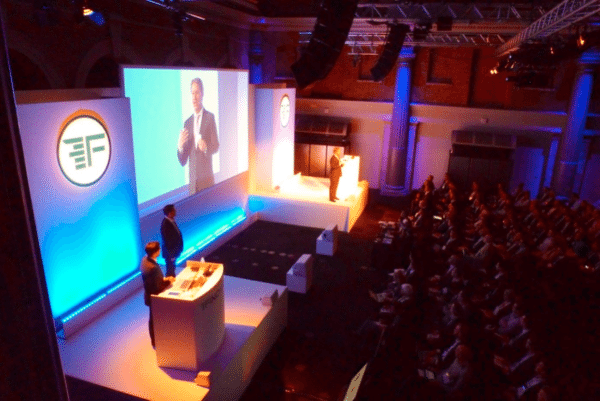 Trends and tools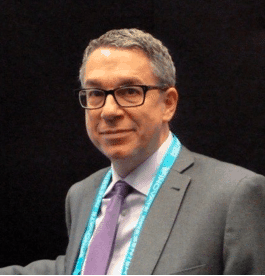 Finovate still remained very interesting for crowdfunding-minded attendees as it presented many smart tools that crowdfunding platforms could very well use. I found two particularly interesting:
Outside IQ, a due diligence workbench: The Canadian company OutsideIQ has developed a due diligence workbench that uses external information to help analysts and researchers assess people or business risk for credit or insurance purposes. Artificial intelligence agents crawl the open web and professional databases to supplement existing data, for example new new and old locations, directors' profile, legal data… A semantic engine uncovers and weights adverse information.
Invoicesharing, a smart customer acquisition tools for SME lenders: The Dutch company InvoiceSharing provides SMEs with a low-cost invoice accounting platform that doubles as a platform for invoice financing. Once invoices have been filed and categorized as investments, the SME can estimate its borrowing capacity and directly apply for a working capital loan at a partner site.
It would take a book to report on the other 60+ companies that promoted their ware at Finovate. Here is a brief summary of themes trending at the event.
Robo-advisor, portfolio management, and personal finance management tools. These tools generate product or investment recommendations based on client risk profile, return expectations, investment horizon and other expressed or observed preferences. Some tools target self-service clients: Investify, Finhorizon, additiv, CapitalPreferences, InvestGlass, MeetInvest … Others target advisors: backbase, Envestnet, HotDocs Hub, Innofis, Personetics, SBDA and Meniga.
Predictive analytics for credit risk and fraud detection. These analytic tools are used for assessing risk, detecting fraud or training staff therein: AdviceRobo, PortfolioQuest from BankersLab, LogicalGlue, RiskIdent, Featurespace, myInvenio,
All payments were made mobile: wire transfers by Lendstar, mobile ticketing by Passport, remittance by PaySend, refunding by refund.me. Other companies like AlphaPaymentCloud and Payever focused on payment channel integration.
Mobile and omnichannel integration: "Seamless"integration was a recurring theme for all areas of finance from banking to investing and insurance. Key words were: cloud, SaaS, API. Examples: Asseco, Crealogix, eBankIT, Etronika, five degrees, ING uselab, Livian, Nostrum, Valuto.
Enhanced customer interface: Many applications used (mobile) voice navigation, for example at Capitali.se, Lexmark and North Side. Two way (mobile) video was everywhere.
ID management, authentication, and transaction recording: ID authentication used various biometrics: eyes at EyeVerify, face at IDscan or voice at Nexmo and VoicePIN. Other security tools: a physical digital wallet key from Ledger, eWise's personal data vault, QURRAM's interactions recording; ID card scanning by IDscan.
Social trading and investing : Social media tools from Finacle or SwipeStox enable investors to share and copy each others' investment strategy.
Companies not mentioned here were no less interesting!
---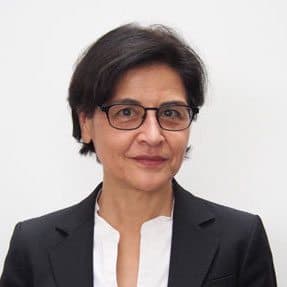 Therese Torris is an entrepreneur and consultant in eFinance and eCommerce based in Paris. She has covered crowdfunding and P2P lending since the early days when Zopa was created in the United Kingdom. She was a director of research and consulting at Gartner Group Europe, Senior VP at Forrester Research and Content VP at Twenga. She publishes a French personal finance blog, Le Blog Finance Pratique.