The Payment Systems Regulator (PSR) has told UK banks they should "sell their stake in UK payments infrastructure". The statement comes after the release of an interim report that reviews the UK's payment system. The assessment pretty much tells banks they are stifling innovation and competition.
The PSR is a relatively new regulatory entity. It was created in 2014 but launched in the spring of 2015.  Its mission is to promote effective competition, to promote the development of innovation in payment systems, and to ensure that payment systems are operated and developed in a way that promotes the interests of users
The main payment systems are currently owned by a couple of banks, which also control the single infrastructure provider that they rely on to process payments, 'VocaLink'. In the UK, VocaLink processes over 90% of salaries, more than 70% of household bills and almost all state benefits. To quantify, the PSR states this is equal to 11 billion transactions worth £6 trillion. The PSR said banks are having a "negative impact" on competition.  The PSR wants banks to sell all or part of their ownership in these firms.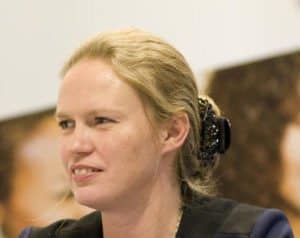 Hannah Nixon, MD of PSR, said now was the time for fundamental change
"The payments industry has evolved at a steady pace, but now is the time to ask whether or not it is operating best practice. The evidence we have gathered shows that common ownership is hampering competition and the speed of innovation in the market. There needs to be a fundamental change in the industry to encourage new entrants to compete on service, price and innovation in an open and transparent way. Our proposals will increase competition and create more opportunities for challengers, Fintechs and other organisations looking to enter the market. This will create the conditions for greater innovation – which is in the interests of those that use the infrastructure services directly, and the UK economy as a whole."
The report is now open for comments so the banks have time to explain why the PSR is wrong and their stewardship (and ownership) is best for UK consumers.  The consultation closes on April 21st, 2016.

Sponsored Links by DQ Promote