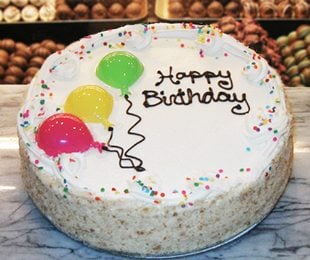 Estonia-based marketplace lending platform Bondora is now 7 years old. Hard to believe the platform has been around such a long time.
CEO and co-founder, Pärtel Tomberg, commented on their anniversary.
"It's a great pleasure to celebrate Bondora's 7th birthday with our community of investors and borrowers. Developing Bondora with this team and our community has truly been an amazing experience and I hope that we can also celebrate our 17th birthday together."
While much has changed in the online lending space in the past seven years, Bondora has maintained a solid growth trajectory – something they have captured in the infographic below.
A few interesting data points for Bondora (né isePankur):
€10 million in total interest paid
Over 13,000 investors
Average loan size is €2363
Average interest rate is 28.97%
Bondora has received an interim license from the FCA in the UK. They are in process now for their full authorization – something they expect later this year.
As with many online lenders, Bondora sees the bulk of its borrowers apply to do debt consolidation.  Net return for investors has remained pretty solid. The most recent number is an annualized return of almost 18%.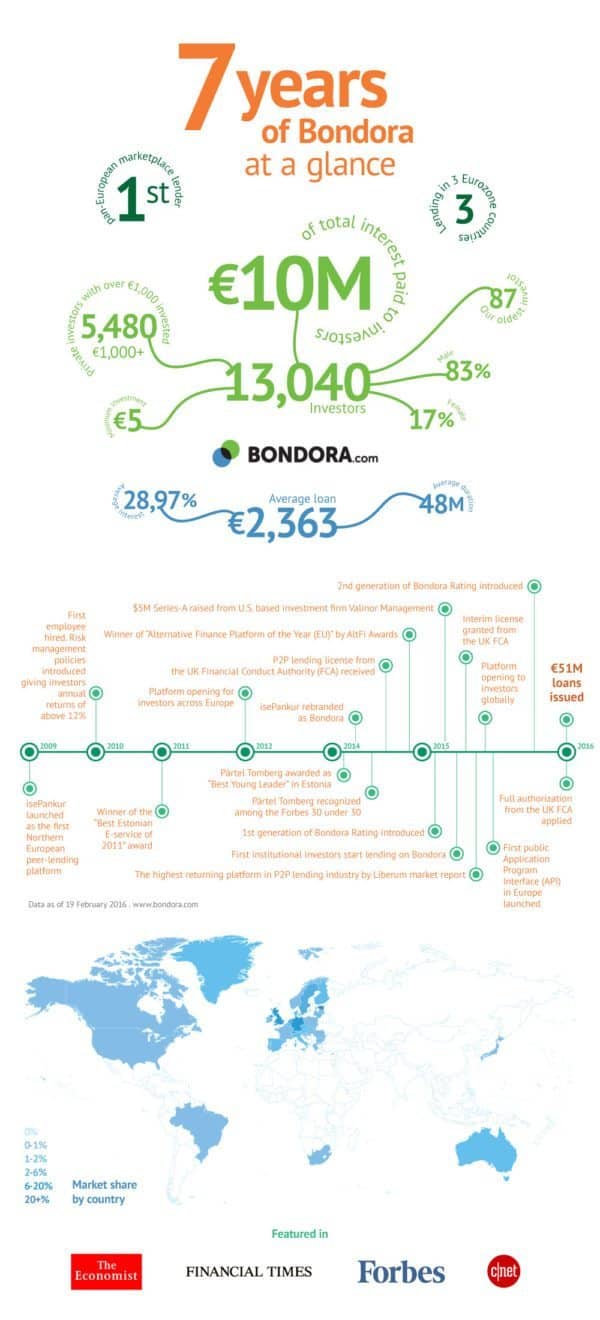 Sponsored Links by DQ Promote