PledgeMusic, a crowdfunding platform for music, announced this week it will acquire NoiseTrade and Set.fm. The newly integrated company will reportedly have a user-base of more than 3 million highly active music superfans directly engaging with the artists they love. 
PledgeMusic Founder and CEO Benji Rogers, stated:
"In bringing our three companies together under a single roof we are building a unique platform that adaptively supports the full lifecycle of recordings, tours and the constantly-changing forms of artistic output. It is our shared belief that PledgeMusic now offers musicians at all stages of their careers the most robust home to bring their visions to life and reach their commercial objectives. Revaluing music for fans equals revenue for artists and the ecosystem we've created makes me more optimistic than ever about the future business of making music."
Established in 2009, PledgeMusic features its first-of-kind pre-selling, marketing and distribution of recordings, alongside premier exclusives and engaging experiences for superfans directly from the artist. With offices in New York, London and Boston, the funding portal will expand its footprint with the addition of Nashville–based NoiseTrade and Austin-based Set.fm. Artists using the platform include Rob Zombie, KT Tunstall, BB King, Interpol, Lindsey Stirling, The Libertines, Erasure, Rufus Wainwright, The Flaming Lips, Cheap Trick, 311, Def Leppard, and Gary Numan.
NoiseTrade's mission of helping artists and labels connect with fans through the exchange of free music for data and Set.fm's technology platform allowing musicians to capture and instantly sell live performance recordings will greatly enhance PledgeMusic's offerings to its ever-expanding international community.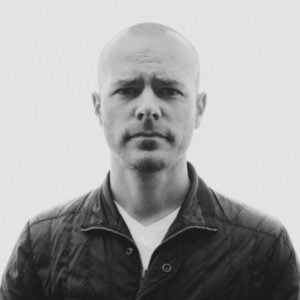 NoiseTrade founder and president Derek Webb, commented:
"The PledgeMusic, Set.fm, and NoiseTrade platforms are cut from the same cloth. We are all founded and run by artists and exist to empower musicians and facilitate meaningful connections between creators and their tribes. Aligning our massive combined reach around one vision represents the start of something unprecedented. The fuse has been lit on the reconstruction of the music business."
Set.fm CEO Matt Peterson, added:
"We're thrilled to be uniting our market-leading live-event recording software and sales platform with PledgeMusic and NoiseTrade. The combined network-effect of the three services will uniquely empower artists to be successful at all stages of their creative process, while rewarding and engaging fans with the products and experiences they want most from the performers they love."