Envestnet | Yodlee (NYSE:ENV), a leading data aggregation and data analytics platform powering dynamic, cloud-based innovation for digital financial services, announced its launch of Envestnet | Yodlee Aggregation Platform on the Salesforce AppExchange, aiming to provide financial institutions with a single, comprehensive view of held-away financial data combined with CRM to manage clients' financial lives.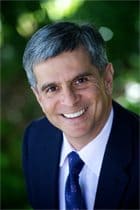 "Driven by the digital revolution, there is an enormous amount of pressure on financial institutions to ensure they're providing their clients with the best tools and unparalleled access to financial data," commented Anil Arora, Chief Executive Officer of Envestnet | Yodlee and Vice Chairman of Envestnet. "By connecting Envestnet | Yodlee's industry leading financial data aggregation solution with the Salesforce platform, financial institutions can move seamlessly between Envestnet | Yodlee and Salesforce, which creates a more streamlined process for advisors."
Envestnet | Yodlee's Aggregation Platform will also extend the capabilities of Salesforce Financial Services Cloud with data and account aggregation tools. Last August, Envestnet acquired Yodlee shares in a cash and stock transaction valued at $18.88 per share, or approximately $660 million on a fully-diluted equity value basis.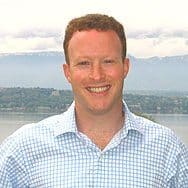 "The future is here, and it is fueled by data-driven financial advice, not administrative tasks. Salesforce is transforming the advisor-client relationship for the digital age," added Simon Mulcahy, Salesforce GM of Financial Services. "Envestnet | Yodlee is supporting Salesforce in its mission to deliver a new era through proactive, personalized and goal-based collaborative advice."

Envestnet | Yodlee Aggregation Platform collects and connects user-permissioned, end-user account data from more than 14,000 sources — such as bank accounts and 401(k)s — to provide financial institutions with a holistic view of their client's finances across accounts.
Provides 360-degree view of clients' financial accounts so financial institutions can deliver personalized engagements and ideally increased assets under management and improved regulatory compliance.
Creates centralized data hub for held-away accounts, to improve productivity, data insights and address "Know Your Client" requirements.
Sponsored Links by DQ Promote