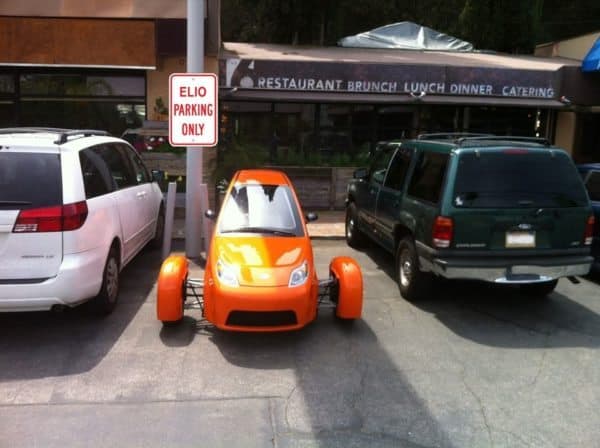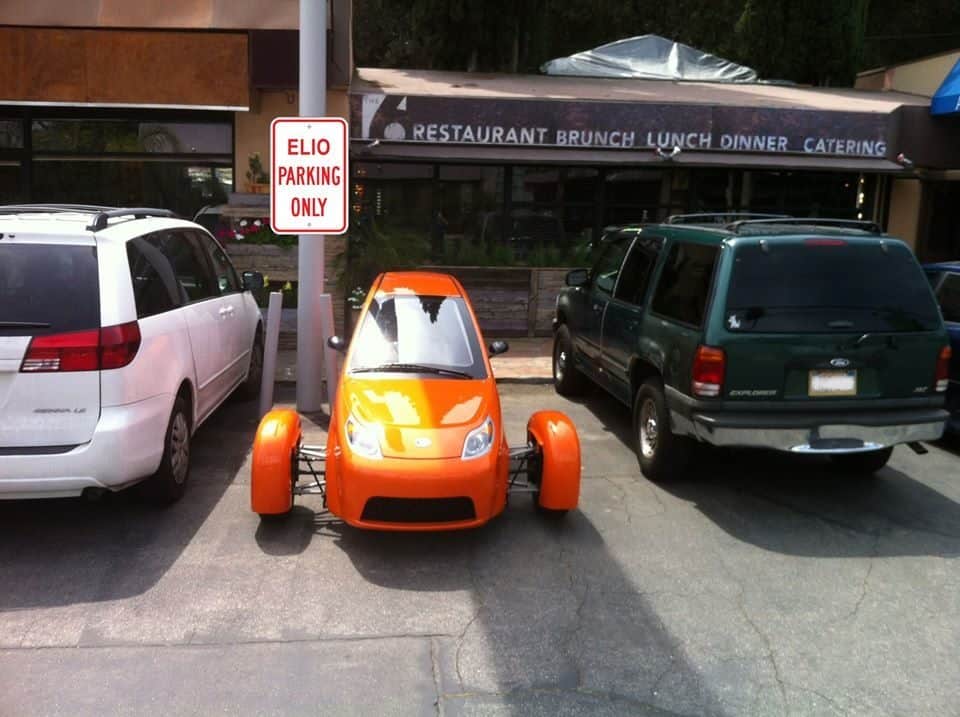 Elio Motors, Inc. (OTCQX: ELIO), the startup vehicle manufacturer planning to launch a three-wheeled vehicle that will get up to 84 MPG with a targeted base price of $6,800, announced on Friday its plans to sell 100 pre-production vehicles built at its Shreveport, Louisiana facility fourth quarter of 2016.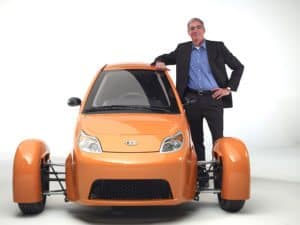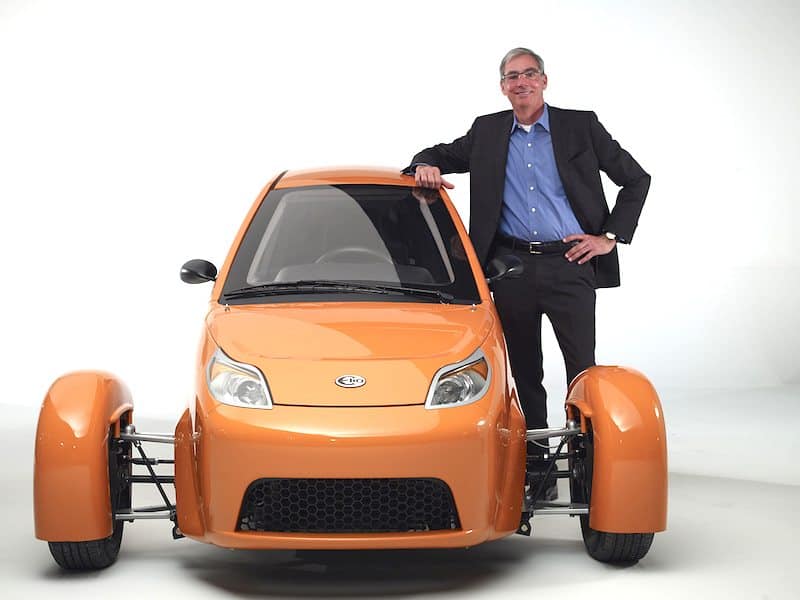 The company raised approximately $17 million on equity crowdfunding platform StartEngine. The mini-IPO type offer was available to anyone -not just accredited investors. The securities also became immediately transferable under the Reg A+ rules.  Elio worked diligently to list their shares on the OTCQX, the market reserved for the highest qualify companies listing on the OTC platform.
Elio Motors founder and CEO Paul Elio revealed:
"Elio Motors is ecstatic to announce that we are taking a major step forward in our development of the Elio. We now intend to sell the first 100 pre-production vehicles built to one or more fleet customers, rather than use them for internal purposes as previously disclosed in our offering statement filed with the Securities and Exchange Commission. This will help us generate additional revenue, it will allow us to evaluate vehicles under real-world driving conditions and it will allow our supplier team to refine our design."
Gino Raffin, vice president of manufacturing for Elio Motors, commented:
"We are chomping at the bit to get started on these 100 vehicles, as it's an important step in our evolution. The work we do on these vehicles will provide important insight that will make for a smooth transition when we begin hiring production workers for the consumer vehicle launch. We're getting closer every day and we are moving forward with relentless passion to get this done."
The company noted that this limited run of pre-production vehicles will be a major step forward for Elio Motors as it works toward mass production. The pre-production vehicles will allow Roush, which was named lead engineering partner earlier this week, to provide a quieter, smoother vehicle with refined driving characteristics. 
Although the fleet vehicle build is a step in the right direction for the end consumer driving experience, the bulk of the consumer launch will have to be moved into 2017 at a date to be determined, as the company continues to seek additional funding.
Elio then explained:
"As we have stated in the past, building an ultra-low cost, high efficient vehicle for the masses is not an easy task. It takes solid engineering and supplier partnerships, which we have, and substantial funding, on which we continue to make progress. We recently had a successful stock offering, which showed there is investment interest and enthusiasm for this project. We raised significant funds, moving us even closer. Our team will keep fighting to get this done. The key is to not quit, and to continue to move forward toward our goal. We have a number of other financial strategies that we are pursuing relentlessly to help get us to our consumer production launch."
Elio Motors is using nearly 1 million square feet of a nearly 4 million-square-foot former General Motors (GM) production facility. When Elio Motors reaches full production, it estimates that the Shreveport facility will have nearly 1,500 workers.
Have a crowdfunding offering you'd like to share? Submit an offering for consideration using our Submit a Tip form and we may share it on our site!