Real estate crowdfunding platform, Sharestates, announced it has passed the $100 million in raised capital mark.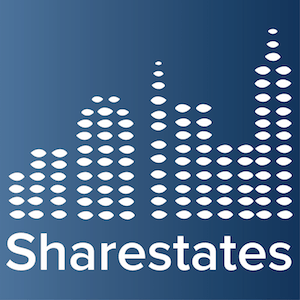 As previously reported, Sharestates is a investment platform that allows investors to participate in  pre-vetted real estate projects. Sharestates sources and qualifies potential opportunities and offers securities to accredited investors through site.
Sharestates has reportedly returned more than $16 million to its investors, with 28 loans paid in full and zero loss of principal. To evaluate each loan and borrower, the platform undertakes a 34-point underwriting process that includes a complete analysis of the project's financial profile, the borrower's track record, and the property's fundamentals. All of its loans are secured by the property and the personal guarantee of the borrower.
Allen Shayanfekr, Sharestates' co-founder and CEO, commented:
"Our most significant statistic is that we have zero loss of principal, thanks to our underwriting experience and selectivity. But this milestone would not be possible if not for the persistence and dedication of our industry peers as well. As crowdfunding finds its place as a global investment vehicle for the general public, we are all working towards the same goal; I'm honored to be a part of this monumental financial movement."
He then noted:
"Individuals looking to benefit from the types of returns offered by real estate should be able to decide exactly what properties they want to finance with their capital," Shayanfekr said. "By combining individual investors, institutional capital and intense due diligence, a crowdfunding platform like Sharestates delivers tangible benefits to accredited investors, institutions and borrowers, who are all looking to maximize returns. When accredited investors place their capital in loans through Sharestates, they have confidence that comes from knowing they're investing alongside multiple institutional investors – at the same terms."
All of Sharestates' loans are secured by the property and the personal guarantee of the borrower.