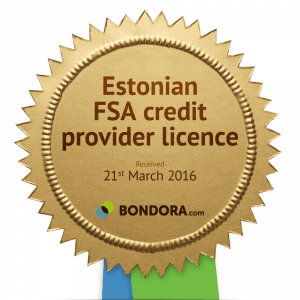 European peer to peer lender Bondora is now regulated by the Estonian Financial Supervision Authority the financial regulatory body of the country.
According to Bondora, the process has taken nearly a year to complete and has been described as "very thorough" with "very stringent requirements" for compliance.  Bonder states that the Estonian Financial Supervision Authority is the second regulator in Europe  to shoulder governance of consumer peer to peer lending following in the footsteps of the UK Financial Conduct Authority.  The platform is supportive of appropriate regulation and view the process as validation of the online lending sector driving assurance for both investors and borrowers.
The Financial Supervision Authority ensures that financial institutions may meet their obligations and requires platforms to "provide service that is of the highest standards". The process and documentation required proves Bondora is financially stable and the management and staff have the necessary skills to operate an online lending platform.  The review also checked data protection, risk management and underwriting qualities. The regulations also require Bondora to have independent financial and internal auditors.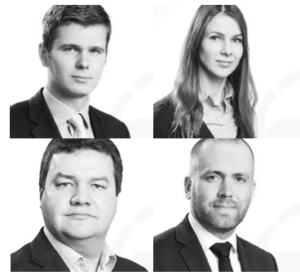 Interestingly, Bondora will now have "skin in the game" and hold a portion of each and every loan originated on the platform. Bondora bulleted out what this meant for the company;
Bondora will stand side-by-side with retail investors on our marketplace. Bondora will retain a share of each loan.
Investor capital will not be locked up until a sale is made. Bids to buy different claims are non-binding and can be withdrawn at any time until the closing of the transaction.
Investors will have more access to lower risk loans. Capital is deployed in a way that lower risk loans are sold prior to higher risk ones.
Bondora provides loans in several different countries but is open up to investors from around the world.

Sponsored Links by DQ Promote