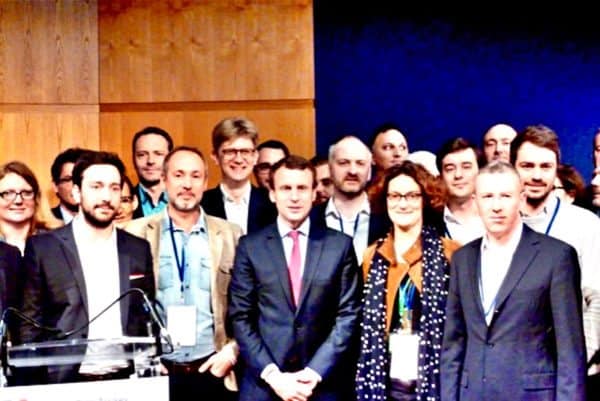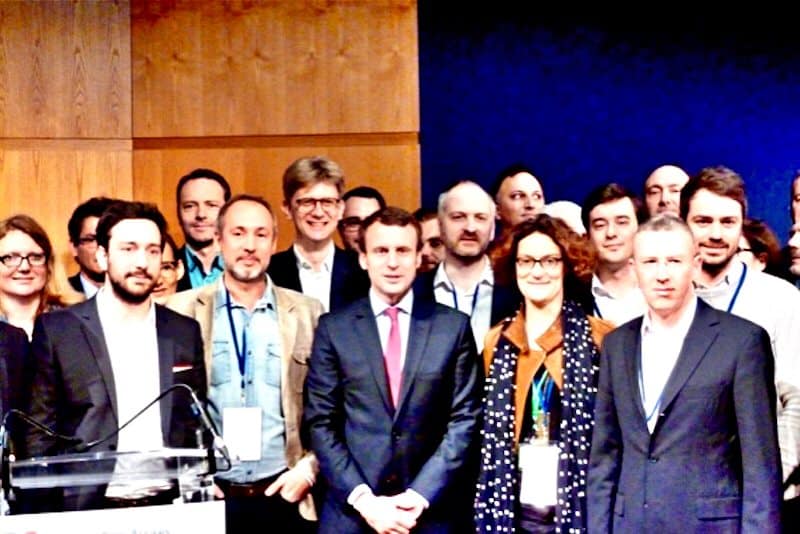 The French Minister of Economy, Emmanuel Macron was the guest star of the 3rd annual meeting of the French crowdfunding association. He expressed his commitment to the crowdfunding economy, shared his views on the regulation of innovation, and, to prove his point, announced several significant improvements to the French crowdfunding regulation.
The Association of French crowdfunding platforms, Financement Participatif France, held the 3rd edition of its annual meeting called Assises de la Finance Participative on the 29th of March 2016. The event hosted at the Ministry of Finance gathered nearly 500 participants from the ecosystems of traditional and alternative finance. The young (38) French Minister of Economy, Emmanuel Macron –a former banker– was the star of a day packed with interesting panel discussions and crowdfunding platform pitches. He gave a strong and clear speech that included several important regulatory announcements and was overwhelmingly well received.
Here is an extensive account.
A Crowdfunding Supporter
Emmanuel Macron applauded the development of the French crowdfunding sector which has doubled in size each year for the past two years. He dismissed critics who view crowdfunding as an insignificant, marginal phenomenon, and expressed, on the contrary, his personal belief that the sector is promised to a great future. The French crowdfunding market may seem small, especially compared to the UK and the US markets, he said, but it still is in its infancy. Crowdfunding matters, he added, because crowdfunding is creating new ways of financing an economy which itself needs to be renewed. The crowdfunding sector acts as he said "an innovation laboratory preparing France for a more open, more technology-based, more decentralized economy."
Emmanuel Macron believes that crowdfunding succeeds because it meets the needs of both SMBs and retail investors. It allows SMBs to raise finance in ways that were out of reach to them before, such as, for example, using bonds to raise debt. Crowdfunding is also offering to retail investors the opportunity to get better returns while developing a new kind of relationship with the object of their investment. It propagates a new investment philosophy.
Innovation is About Taking Risks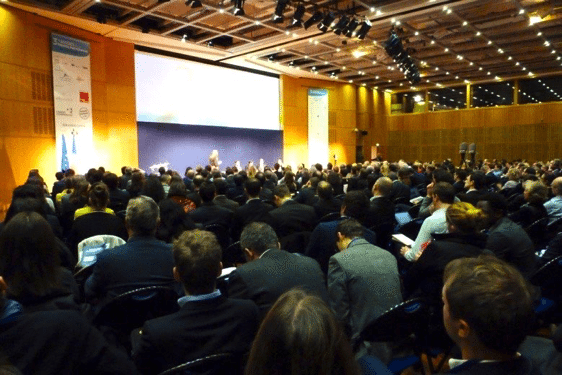 For Emmanuel Macron, innovation is about taking risks. Governments can choose one of the following approaches to regulating the risks of innovation:
The first one consists in imagining beforehand every possible risk and building a regulatory framework that prevents each and every one of these risks from happening. In general, this approach succeeds mostly in preventing one thing from happening: the innovation itself. This approach has been much practiced in the past.
The second approach consists in waiting until risks materialize; then start regulating. This approach is illustrated by how France regulated industrial risks after the explosion of a gunpowder plant in 1794. It's not a good idea to allow for 1,000 people to be killed before regulating a risk. Yet this approach has also often been practiced.
The third path consists in flexibly supporting the evolution of an innovative sector: securing what can be secured without creating roadblocks; keeping an ongoing open dialogue; and closely monitoring the sector so that regulation remains proportionate to the reality of the risks incurred. This is the approach chosen by the government in this matter, the Minister said, an approach that seeks to avoid big swings and nasty surprises. He cited as an example as to what should be avoided the recent US regulatory announcement that contributed to shaking up Lending Club.
Changes in French Crowdfunding Regulation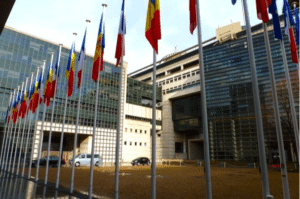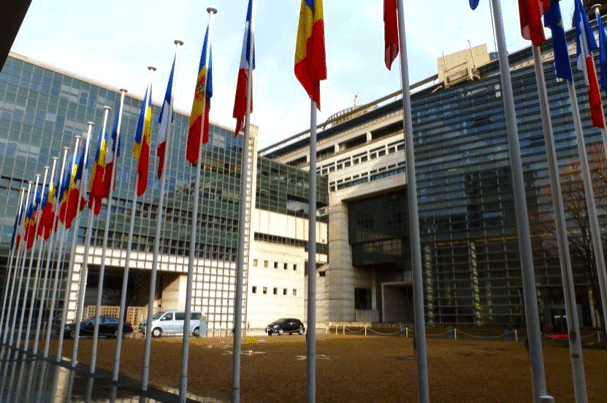 To live up to his promise, the Minister announced that he will propose several changes, listed below, in the French regulation of crowdfunding. These changes follow up on the changes already promoted last spring that included allowing businesses to lend via crowdfunding to other businesses under specific conditions. The Minister added with humor "A six month interval between regulatory changes may not seem quick to crowdfunding startups but in terms of legislative work it's another story."
The proposed changes are as follows:
Mini bonds: Commercial papers, in French bons de caisse, have been used for a few years by several crowdfunding platforms but were not included in the October 2014 crowdfunding regulation. Crowdfunding platforms registered as equity crowdfunding advisors (Conseil en investissement participatif, or CIP) are now officially authorized to intermediate these instruments which are slightly redefined and renamed as mini bons in French. "Mini bons" are a simplified form of bonds (hence the approximate translation as "mini bonds", in reference to mini bonds marketed by crowdfunding platforms in the UK and Italy) that can be issued by LLCs (French SARLs) and purchased by both individuals and legal entities within the limits of equity fundraising (see below).
Blockchain : As a symbol of his commitment to innovation, the Minister proposed that these mini bonds be managed by blockchain.
Higher ceiling for equity fundraising. The government will propose to raise the ceiling of equity fundraising per issuer from currently €1 million to € 2.5 million and 50% of the issuer's value.
Preferred shares, convertibles, and shareholder loans. French equity crowdfunding was up to now limited to ordinary shares and plain vanilla bonds. Platforms will soon be able to transact preferred shares, convertibles and shareholder loans (titres participatifs). One goal of this reform is to enlarge the scope of companies able to raise funds via crowdfunding, in order to include, for example, cooperatives. The change will also allow crowdinvestors to enjoy the same benefits as other investors, for example in case of a co-funding agreement with an investment fund which requires preferred shares. The Minister indicated that the ministry is investigating the possible abuse that could arise from using special purpose companies as intermediary vehicles for example in real estate crowdfunding.
Higher limits per lender per campaign: Currently, crowdfunders are limited to lending €1,000 for interest-bearing loans and €4,000 for interest-free loans. These limits will be raised to €2,000 and €5,000, respectively.
Working Together Towards an Economic and Cultural Change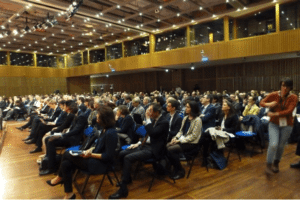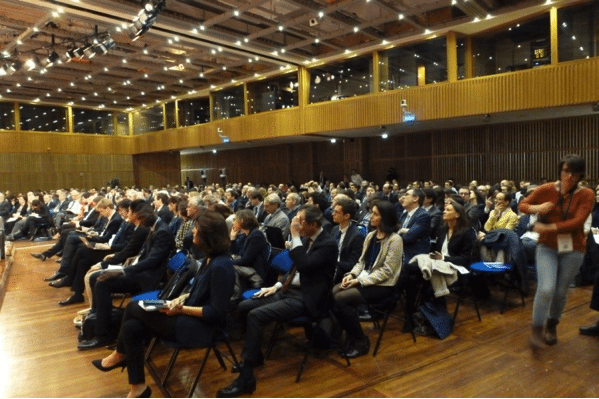 In conclusion, Emmanuel Macron reiterated that crowdfunding is part of a larger economic and cultural change.
The development of a new economic model with more diversified sources of financing requires an open cooperation between the government, the regulator and market players. They must work together in an open and productive dialogue, without fearing contradiction, as has been the case so far, he said, expressing thanks. "We must seek inspiration and benchmarks outside of France where markets are forging ahead at full speed. But we must also keep a cool head." The Minister reminded the audience of the dramatic consequences that financial innovation can have when driven by unbounded, irrational euphoria.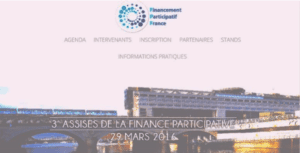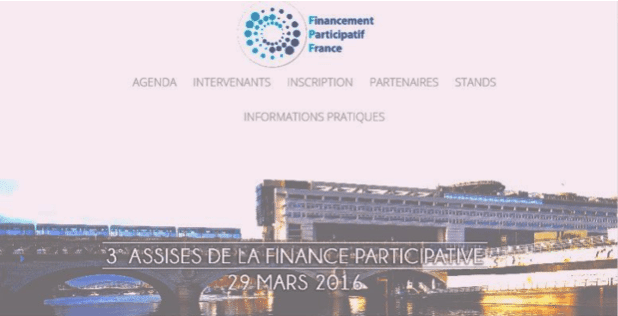 The cultural revolution to which crowdfunding contributes is about creating a more risk-friendly investment culture among French people. This is a long term undertaking. The Minister is confident that the crowdfunding sector will durably contribute to it.
---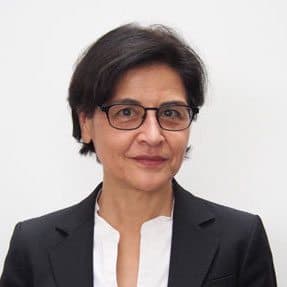 Therese Torris is an entrepreneur and consultant in eFinance and eCommerce based in Paris. She has covered crowdfunding and P2P lending since the early days when Zopa was created in the United Kingdom. She was a director of research and consulting at Gartner Group Europe, Senior VP at Forrester Research and Content VP at Twenga. She publishes a French personal finance blog, Le Blog Finance Pratique.