A Chinese delegation from Guiyang, the capital of Guizhou Province in China described as the "capital of crowdfunding" in the country, is visiting the City of Liverpool to explore potential areas of collaboration such as tourism, big data and crowdfunding.  The 24 delegates from China include the city's Deputy Mayor Wang Yuxiang. The visit comes following an ealier trip to Guiyang conducted by Liverpool Vice Mayor Gary Millar and Ellen Cutler, head of Invest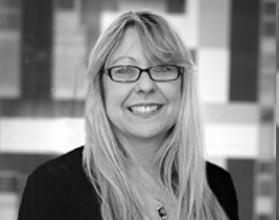 Liverpool.  The reciprocal visits are designed to encourage trade, investment and other forms of cooperation between enterprises in both cities engaged in the crowdfunding, big data and high technology sectors.
During the trip by the Chinese delegation, multiple local companies will be visited each looking to expand their market and generate international investment.  The event was organized by Invest Liverpool, an organization that provides practical support services to companies interested in growing or establishing their business in Liverpool to boost economic development.
According to information provided by Invest Liverpool, a "friendship agreement" will be signed to formalise the link between the two cities. The agreement is said to strengthen relations between Liverpool and Guiyang, as the cities look to develop and maximise opportunities for mutually beneficial projects and activities and encourage trade and investment.
"We're excited to welcome this delegation from one of the world's crowdfunding hotspots to Liverpool and to be furthering the city's already strong relationship with China. The strength of Guiyang's crowdfunding sector, coupled with Liverpool's deep-seated entrepreneurial spirit, is a combination that has real potential, both for investors and for the innovative businesses that abound in the Liverpool City Region," said Ellen Cutler, Director of Invest Liverpool.

"Liverpool is the number one city for small start-ups in the UK, so it's only logical to explore the synergies which exist between our two great cities, and develop and cultivate interest from international investors looking to tap into that spirit of enterprise and innovation. We look forward to having this opportunity to show this high-profile delegation around our city, and alert them to the brilliant businesses that Liverpool is home to."
Signed #Memorandum today with #Qingdao #China #Partnership @investliverpool @LiverpoolLondon @lpoolcouncil pic.twitter.com/lbsAleBRpf

— Gary Millar (@garymillar) April 5, 2016
The visitors from China will be introduced to the City's biomedical sector.  Dr. Karl Bamford, CEO of Vodus, called the interaction between the two cities a "fantastic opportunity".
"We're an expanding business and we're always looking for new routes to market and this enables us to set out our business and present our proposition to some really influential, well connected investors and crowdfunding specialists. China is a key target market for us, but there are always challenges inherent in tapping into and connecting with international markets – particularly if you're a small business, so it's great to have this selection of investors right on our doorstep, showing such keen interest in Liverpool and what we have to offer."
Reportedly the Liverpool City Region has experienced a "significant increase" in interest from Chinese investors.  Liverpool expects the exchange between the two metropolitan areas to continue.  This week's visit is the most recent of several prior meetings. Executives in the Chinese finance and banking sector apparently visited in March to conduct a series of private meetings with businesses seeking potential investment as part of a visit organised by Invest Liverpool, the China Council for the Promotion of International Trade and the Liverpool in China Partnership.

Liverpool also signed a new friendship agreement with the city of Kunming this year and has been twinned with Shanghai for a number of years.

Sponsored Links by DQ Promote