The FCA is preparing to launch a #FinTech "regulatory sandbox" which will include two sandbox cohorts a year; the FCA will accept applications for a place in the first from 9 May 2016.  Successful applicants will be able to test their ideas "without immediately incurring all the normal regulatory consequences" of doing so noted Christopher Woolard, the FCA's Director of Strategy and Competition to the Innovate Finance Global Summit in a speech about the regulatory sandbox.
"The regulatory sandbox is innovative: the FCA believes it's a world first. It's also a mixed bag. It's not always necessary for a #FinTech firm to be fully authorised before it can test its products and services; and the FCA can give individual guidance; grant rule waivers and modifications; and issue no enforcement letters, without having to create a sandbox, or invite applicants to play in (or anywhere near) it. The sandbox is also a little curious: the FCA seems to be suggesting that whilst fully informed consent might be appropriate in a pharmaceutical drug-testing context (where an individual's life and health might be at risk), it's not appropriate for retail consumers who are (only) putting their money at risk. But the sandbox is still significant," explained the FCA in the release. "It shows that the FCA is (a) thinking about the needs of #FinTech innovators and entrepreneurs; (b) doing all it reasonably can, within a tight legislative framework, to welcome and encourage innovation; and (c) developing the skills of a team of people who are (presumably) interested in, and want to help, new businesses thrive. It also seems to demonstrate that the FCA is working closely with government on these issues … something which could lead to greater regulatory flexibility and innovation in due course."
FinTech firms are often required to incur significant FCA-related costs and expenses before they can test their products and services for proof of concept and consumer appetite purposes,  which acts as an entry barrier for innovators and entrepreneurs. Setting up a tailored authorization process will allow sandbox firms to be authorized to test their ideas, according to the release.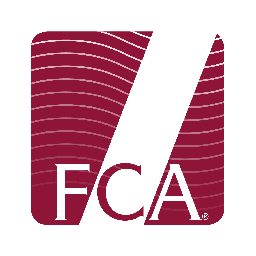 Sandbox authorization aims to be quicker and easier to secure than ordinary authorization to conserve time and money. Sandbox firms may also be able to take advantage of FCA individual guidance; rule waivers and modifications; and "no enforcement action letters" in appropriate cases.
If a sandbox "firm wants to launch itself into full activity on the wider market", it will still need to apply for full authorization (and meet the usual threshold conditions); but it will be in a much better position to do so, when the time comes. Result: "the cart won't be in front of the horse quite as often as it is today," according to the release.
Requirements: Sandbox applicants must show that their ideas are genuinely innovative and that consumers will benefit if their ideas are brought to life and be prepared to accept appropriate testing parameters and customer safeguards  (which might include a commitment to put the consumer back into the position he would have been in, if a test does not perform as expected). Finally, applicants must be in a position to start live testing quickly.