On Monday, online resource for small business finance, Biz2Credit announced it conducted a survey that included more than 1,500 small business owners. The report stated nearly eight out of ten minority entrepreneurs are confidence that their businesses will grow in the next twelve month while six in ten are optimistic about the overall economy growth.

Biz2Credit revealed more than 60 percent of the small business owners surveyed in the last month expected the U.S. economy to maintain its current expansion (38.3 percent) or grow faster than before (21.9 percent). It was also noted that only about one-third of the respondents viewed the economic growth potential unfavorably; a little more than 20 percent expected the economy to slow down a little, while 13.1 percent felt as if we were headed towards a recession.
The report also stated that respondents were even more confident about the overall health of their businesses. More than half (57.5 percent) of the respondents were very confident in their companies, and 19.3 percent were somewhat confident. Only 7.2 percent of those surveyed were not confident in their operations in the coming year.
Biz2Credit CEO, Rohit Arora, commented:
"Many entrepreneurs have experienced growth in the last three years. The economy has steadily emerged from since the Great Recession and it is a great sign that there is such a high confidence in the economy. Business owners are more willing to borrow money to expand their operations when they expect to see a return on their investments. These positive views of the economy reinforce a vision for growth."
He then explained:
"Minority entrepreneurs have historically faced challenges in securing capital. Fortunately, competition among lenders in the small business credit marketplace and programs designed to help minority entrepreneurs have made it easier for applicants to receive funding. The SBA has assistance programs and encourages business development in economic empowerment zones. CDFIs and microlenders also provide funding to minority businesses as part of their mission."
Biz2Credit also added that minority entrepreneurs are expected to integrate a variety of strategies in efforts to grow their companies. Among the top three plans expected to be carried through this year include online expansion (18.7 percent), increase in capital spending (16.4 percent), and hiring more workers (16.2 percent).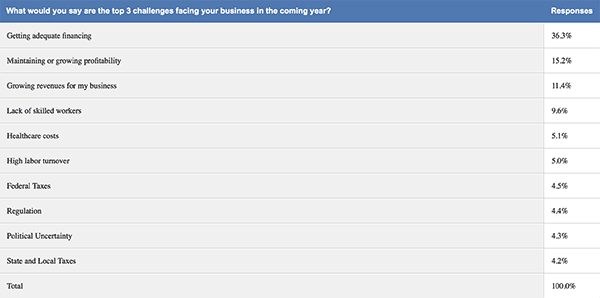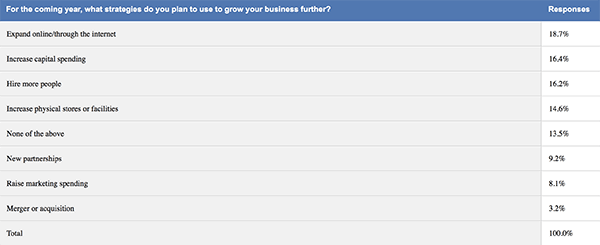 Sponsored Links by DQ Promote