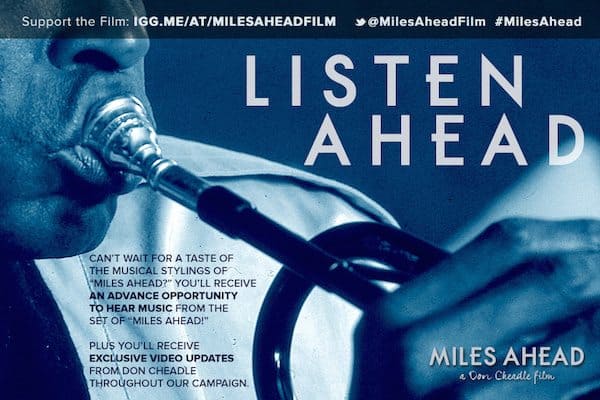 Following the premiere of Miles Ahead in New York City and Los Angeles, actor and director Don Cheadle chatted with Vice about the Indiegogo project's creation and his appreciation for the musician Miles Davis.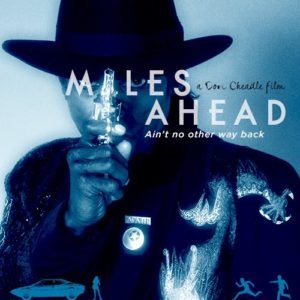 Academy-Award nominated actor launched a campaign on the global crowdfunding platform for the featured film just two years ago, which focus on a few day days and events in the life of Miles Davis, American jazz musician, trumpeter, bandleader and composer.
During the interview, Don discussed his history with Miles Davis:
"It was music that was played in my home that I was hearing before I realized what it was. I came to Miles through Cannonball Adderley, because I played alto sax when I was young. I was way into Cannonball. My parents had his records, so I noticed he played with Miles Davis, and I was like, Who's that? That opened the door to his music for me. I was ten, eleven years old. That quote you said—'He put his finger on my soul'—it never stopped.

"We flash-forward many years later to Vince Wilburn, Miles's nephew, at Miles's induction into the Rock and Roll Hall of Fame in 2006, announcing that they were going to do a movie about his life, and that I'm going to play him. They pitched me some ideas about how they wanted to tell the story, and they were fine, but I wanted to do something that felt more impressionistic, wild, unpredictable, and out-there, given my experience with Miles's music and all the places he took it. To their credit, they said, 'We think Miles would prefer that, rather than something that checks all the boxes of his life.'"
While explaining how he can relate to Miles Davis' story, Cheadle commented:
"There's always these questions about what is yours versus someone else's, what is the ownership, what's the value you get from the thing that you produce, and how do you balance your livelihood with your artistic creation. It's not something that you can just turn on and off, and have it on tap. Especially when you're someone like Miles Davis, who isn't trying to do the same kinds of things he did before to make sure that it works. It's very risky to have a built-in audience and have people who are supporting and championing you, and say, 'Thanks a lot guys, I'm going this way now. If you wanna come, that's cool, but I've got to follow my path.' It's very rare that artists do that. Most find a sweet spot and sit in it, and suck it dry and it's done. You don't move unless you have to. He moved because he had to, internally."
In regards to taking on the role as "director," Don added:
"All of it goes into the hopper in some way, and you try to steal the best parts from all of them. But something all the really good filmmakers have in common is that they understand it's a collaborative enterprise; they are permeable, and they've hired you not just to be a piece of living furniture, but because they believe in your talent. They are still the final arbiter, obviously, but you're not just there to take orders and hit your marks. Especially with me directing, and being in it, and wearing lots of different hats, I wanted to empower the team around me to feel like they could be a part of the process, be a third eye for me sometimes, like, 'You think I need another take?' People don't believe that you mean it, but once they do, everyone just felt more a part of it."
Have a crowdfunding offering you'd like to share? Submit an offering for consideration using our Submit a Tip form and we may share it on our site!