On Thursday,investment crowdfunding platform Symbid announced 2016 first quarter numbers. The website confirmed the total revenue was approximately $89,000 for three month period ending March 31, which is up by 21% versus the prior year period in 2015.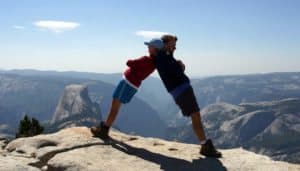 Other first quarter highlights include:
Over 82% of revenue is attributable to Symbid's funding business.
Symbid reported that it has had continued growth in the total number of businesses funded through crowdfunding and other means, plus the number of registered investors.
Total transaction volume of Symbid's The Funding Network for three month period ending March 31 was $130 million.
Korstiaan Zandvliet, co-founder and CEO of Symbid Corp., stated:
"We are pleased to report continued revenue growth in what has been our most successful quarter to date in terms of our core crowdfunding business. These results come at a time when the Company, following a refocusing of its strategic direction subsequent to the financial period, has shown a commitment to refocusing on its core revenue-generating activities. The positive results reported today provide a solid foundation from which the Company expects to continue growing while significantly reducing costs. The serious measures taken by the Company in this regard should help to ensure that we continue to create long-term shareholder value."
See report below.
Three-Month Period Ended March 31, 2015 and 2016
Three months ended March 31,
2016
2015
Net Revenues
Crowdfunding
$
72,806
$
54,394
The Funding Network
12,049
–
Other
4,412
19,472
89,267
73,866
Operating expenses
Selling general and administrative
514,911
393,868
Professional fees
137,035
186,670
Research and development costs
17,118
22,242
Depreciation and amortization
36,819
36,938
Bad debt expense (recoveries)
(19,591
)
15,485
686,292
655,203
Operating loss
(597,025
)
(581,337
)
Other income (expenses)
Fair value adjustment derivative liability – warrants
–
(7,274
)
Interest expenses and amortization of debt discount
(73,266
)
(2,714
)
Government subsidy
–
–
Gain on sale of investment in Gambitious B.V.
–
11,504
Losses from equity investments
–
–
Other income and expense
–
–
Total other income (expense)
(73,266
)
1,516
Net loss
(670,291
)
(579,821
)
Sponsored Links by DQ Promote