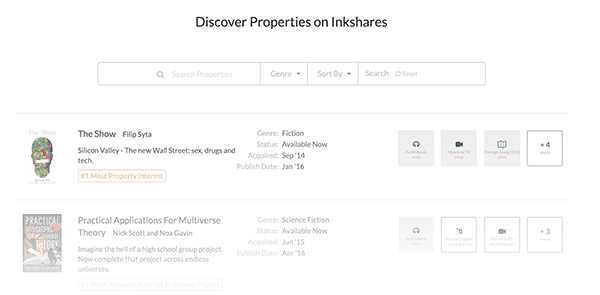 Inkshares, a start-up crowdfunded book publisher, announced on Wednesday it was launching its brand new app for agents, publishers and studios.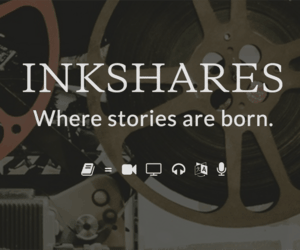 According to the Hollywood Reporter, Inkshares Properties is described as a marketplace that "offers sample chapters and info on movie, TV, audiobook and foreign rights all with a few simple swipes." It connects agents, publishers, scouts, and studios from across Hollywood and New York with the IP available in the Inkshares ecosystem, which can include rights for movie/TV, audio, foreign, comics, podcasts, video games, or even merchandise.
Sharing details about the marketplace, Adam Gomolin, VP of Business Development at Inkshares, stated:
"Inkshares is a place where the internet can raise its hand and ask for a book to be published, but the book is itself the building block of entertainment because it's the leanest way to test a story and see if it connects. Properties is a way for the stories inside those books to become shows, films, comic books, radio dramas, and other forms of media."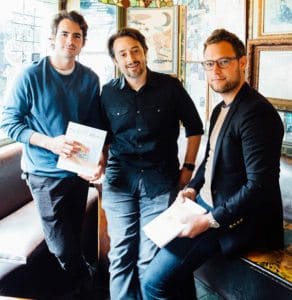 Thad Woodman, Chief Product Officer at Inkshares, added:
"There's no purely technical solution to surfacing great content; rather tech can be used in conjunction with social data to solve a matching problem: surfacing the right stories to the right people," said. "I think reducing the discovery and transaction costs for story-based IP can have a huge impact on the entertainment industry as a whole and will help alleviate the uncertainty and anxiety on both sides of the marketplace."
Properties is currently wait-list only.