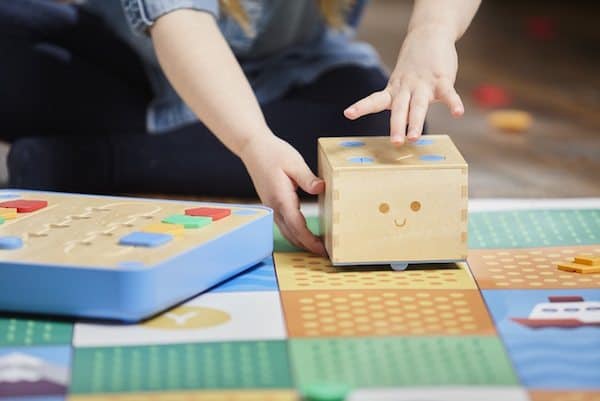 Just a few months after Crowdcube #FundedClub member Primo Toys raised nearly $1.6 million through its Kickstarter initiative for educational toy Cubetto, Pittsburgh tech startup, Digital Dream, announced it was officially filing a lawsuit against the UK toy maker for reportedly marketing and selling an educational toy in the U.S. that uses its patented technology.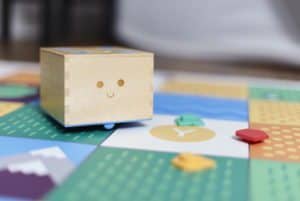 Cubetto is a toy for both boys and girls and is powered by what is described as a "tangible" programming language. Children help the device, a wooden robot that wants to be told where to go and how to get there, find its way home by writing their own programs. The kiddos use a set of colorful coding blocks for this process. PrimoToys previously raised £304,920 from 294 investors on Crowdcube. Its first product, the "Cubetto Playset," has been sold in over 40 countries, with over 4,000 back-logged orders to be fulfilled in April 2016.
Primo is notably backed by major investor Randi Zuckerberg, sister of Facebook founderMark Zuckerberg and founder and CEO of Zuckerberg Media, and intends to begin shipping Cubetto to the U.S. later this year.
Sharing details about the lawsuit, Jacob Hanchar, CEO of Digital Dream Labs, stated:
"We are not intimidated by the fact that Mark Zuckerberg's sister is the largest investor in Primo Toys, since the case will be tried in court and not on Facebook or other social media. We began developing our proprietary technology back in 2012, and took the appropriate steps to protect our work by first filing for a patent in March 2013. Primo Toys not only failed to do basic patent research before marketing its product in the U.S., but also decided to move forward in the U.S. market even after we told them about our patent."
Hanchar went on to add:
"There's a risk with every Kickstarter campaign that the backers won't get the product they were promised. While we know that many investors in Kickstarter campaigns lose their entire investment, we are hopeful that those who have purchased Cubetto through Kickstarter will be protected in any settlement. Our ultimate goal is to provide educators with tools that engage their students as they learn, and we desire to work out a mutually beneficial deal with Primo to ensure that its infringement of our patent doesn't damage the people who support early computer science education."
Primo Toys has yet to comment about the situation but revealed it won a Gold Lion in the "product design – infant toys + Education" category.
"Our ultimate goal is to create a new standard in early learning and programming around the world, but we won't stop there! We see so many areas of early learning that can hugely be improved by our unique approach. We're a small team on a big mission. Here to become THE educational toy company of the 21st century, one epic toy at a time."
Have a crowdfunding offering you'd like to share? Submit an offering for consideration using our Submit a Tip form and we may share it on our site!

Sponsored