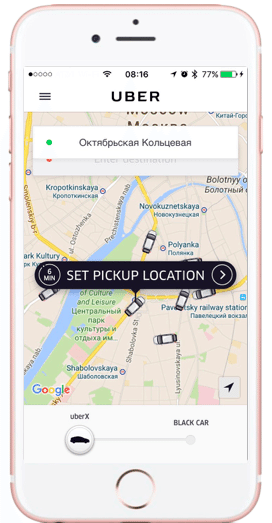 Bank's are not known for taking on risk – they are known for avoiding it as much as possible. This is not the case with Sberbank, the largest bank in Russia, and their venture fund as they see opportunity in the digital future.
Sberbank's SBT Venture Fund I, has taken a slice of Uber by joining in the Series G funding round.  Specific details on the amount invested were not made available. According to information provided by Sberbank, they are also considering further collaboration with the disruptive on-demand transportation service. Sberbank states it is interested in improving the quality of  the service it currently provides to customers and the company is actively developing its cooperation with other businesses of the new digital economy – now including Uber.
Sberbank's SBT Venture Fund is managed by MoneyTime Ventures. Victor Orlovsky, General Partner of Moneytime, said they were quite keen to invest in Uber viewing potential capital gains and future collaboration.
Michael Erenburg, Senior Vice-President, Digital Ventures Sberbank, explained;
"Sberbank has the biggest mobile bank and plastic cards customer base in Russia while Uber is a leader of the digital on-demand economy. This is what opens up an opportunity in many and various forms of cooperation for the benefit of our clients."
The GM of Uber Russia, Dmitry Izmailov, called the investment a "vote of confidence" in their Russian operations.
Uber arrived in Russia in 2013 and is currently in 12 of the largest Russian cities. Uber will continue its expansion over the coming months. The company expects to have a presence in every Russian city with a population  of over 1 million by the end of 2016.
SBT Venture Fund I was founded in 2013. The Fund has $100 million under management and has invested in 11 companies to date. The SBT Venture Fund is said to invest in high-tech companies worldwide, focusing on technologies and business models that provide benefits for the Sberbank Group.