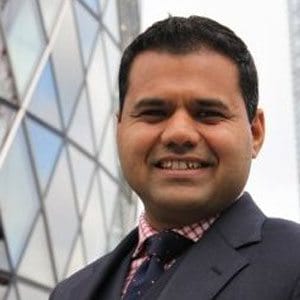 The annual London Fintech Week will open on Monday with Rajesh Agrawal, Deputy Mayor for Business, kicking off the event. London is well recognized as perhaps the leading Fintech hub in the world so it is interesting to note the gathering takes place as Fintech investment slows in the UK but surges elsewhere.
According to numbers delivered by William Garrity Associates Ltd, in the last twelve months, China has overtaken the UK, Europe, USA South & USA East in terms of size of Fintech investment. Now the UK is still king of the hill in Europe in terms of total investment standing at $7.2 billion to $6.8 billion, but the increase over the last year is only 33% in comparison to 55% in the rest of Europe. Brexit aside, the UK is still a hot Fintech innovation center – something the country must be certain to celebrate.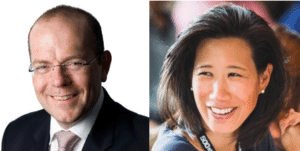 On Monday, Agrawal will appear side by side with VC rockstar Eileen Burbidge of Passion Capital and the British Treasury's Special Envoy for Fintech. She will be joined by Christopher Woolard, the individual at the FCA responsible for much of the vital competition mandate at the financial regulator. Agrawal will be certain to champion the UK's ambition to remain an innovation hub when it comes to finance even with the EU referendum results creating unique challenges.
Agrawal, who is also CEO of Xendpay, called the London Fintech Week "a fantastic annual opportunity to showcase London's strength in this vital and vibrant sector."
"As a fintech entrepreneur myself, I know that London is the best place in the world to do business.  Even in these uncertain economic times, fintech shows us that there are real reasons to be confident about London's future as a global capital of innovation."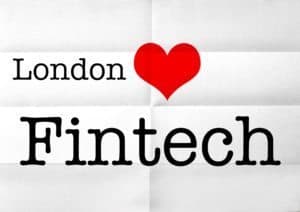 Luis Carranza, the visionary behind the creation of Fintech Week commented on the week long event;
"Despite the upheaval of the EU referendum, we know that London and its investors have been pivotal to the innovations in fintech that we have seen over recent years and this is at the heart of what Fintech Week is all about. Rajesh Agrawal giving the opening remarks highlights the importance for London's finance community to pull together and successfully overcome the barriers that have been put in place. The investment forecast shows that areas like China & Australia have seen a dramatic increase in investment, however, London and its investors have been pivotal to the innovations in fintech that we have seen over recent years – and we're not expecting this to disappear any time soon."
London Fintech week takes place from July 18th to July 22nd at the Grange Hotel.

Sponsored Links by DQ Promote