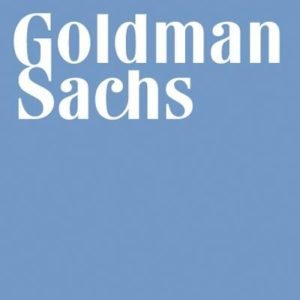 "Marcus, I'd like a small consumer loan." No, users will not be going to a teller to ask for a loan from Goldman Sachs' much anticipated online lending platform. Rather the name is meant to establish a sense of familiarity, like being on a first name basis with the global bank, with future users.
According to the New York Times, Goldman Sachs has branded its soon-to-be-live retail banking operation Marcus, after the company's founder, Marcus Goldman. On the short list potentially was Joseph (or maybe the more informal derivatives Joey or Joe), the first name of Goldman's business partner, Joseph Sachs, indicated the Times.
The news that Goldman Sachs was moving into the online lending sector came over a year ago when Quartz got a copy of an internal memo following the hire of Harit Talwar following his departure from Discover in April 2015.
The Times reported that Marcus is expected likely to go live in October and will offer relatively small consumer loans, a business that Goldman has traditionally avoided; the online savings bank and Marcus are Goldman's way of "making use of the bank holding status that the company was forced to acquire during the financial crisis. There have been internal discussions about offering additional retail financial services, such as small business loans, through Marcus sometime down the road." Stay tuned.