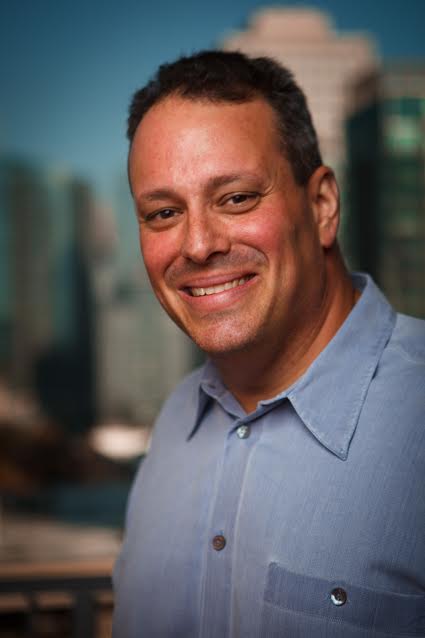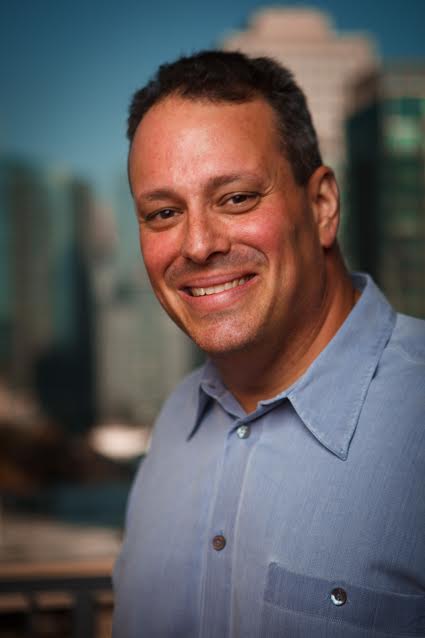 Before founding Kabbage, Rob Frohwein established, led and advised a number of successful businesses, including LAVA Group, U.S. Micro Corporation and Surgical Biologics. Additionally, he served in business development and legal capacities for ZapMedia and Security First Network Bank. The Villanova law and undergrad alum practiced law with Troutman Sanders LLP, co-authored three books on intellectual property including and co-hosted a career-centered radio program sponsored by USA TODAY.
But it was in 2008 when Frohwein recognized that many companies were offering automated access to data via APIs like eBay. He realized small businesses simply needed to share this data to allow lenders to make better, faster decisions and provide great user experiences. With the help of Kathryn Petralia and Marc Gorlin, he founded Kabbage to leverage the power of real-time data automation to streamline lending. Today, the Kabbage Platform has funded more than $1.5 billion in loans directly through kabbage.com and karrot.com and through relationships with partnering organizations worldwide.
I recently had the pleasure to catch up with Frohwein via email to learn more about Kabbage's genesis and dramatic growth, future partnerships, his ideas for SBM lending acceleration, what sets the balance sheet lender apart from marketplace lenders and his focus on providing a "best-in-class experience for accessing working capital through technology."  Our interview follows:
Erin: Kabbage is funded and backed by leading investors including Reverence Capital Partners, SoftBank Capital, Thomvest Ventures, Mohr Davidow Ventures, BlueRun Ventures, the UPS Strategic Enterprise Fund, ING, Santander InnoVentures, Scotiabank, and TCW/Craton. All Kabbage U.S.-based loans are issued by Celtic Bank, a Utah-Chartered Industrial Bank, Member FDIC. When did Kabbage gain traction and make good on its name?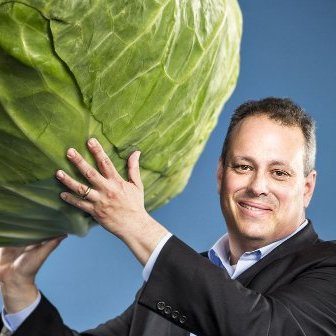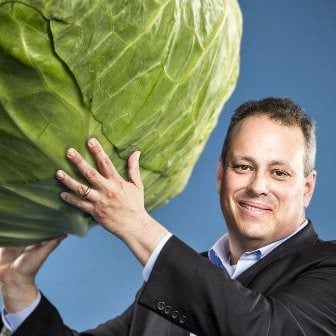 Rob: The idea for Kabbage first came about when we recognized that many companies were offering automated access to data via APIs like eBay's. There was a lot of rich transaction-level data that could be extremely useful for decision-making on underwriting. We quickly realized the unique opportunity this presented, so in 2008, along with my Kabbage co-founders Kathryn Petralia and Marc Gorlin, we founded Kabbage in Atlanta, GA. Three years later, in 2011, we publically launched and began making our first loans to customers. Within two years of launching, about two thirds of our customers were bricks-and-mortar businesses.
Kabbage managed to differentiate itself quickly, and scaled just as fast to serve even more businesses while delivering best-in-class customer service. Another pivotal point in the company history happened in March 2015, when Kabbage began licensing its lending platform to power lending for organizations interested in providing financing to their customers.
To date, we've received more than $240 million in funding, and partner with today's leading financial institutions, including three of today's top fifty global banks. Kabbage has also originated more that $2 billion in loans to business customers in need of working capital to grow. The rapid adoption of Kabbage truly validates the power of our platform, a fully-automated, turnkey technology. As a result, we've received much recognition, including as a two-time winner of Forbes' Top 100 Most Promising Companies and as a top 50 disruptor by CNBC.
Erin: Any new partnerships in the works? How do you vet potential and current partners?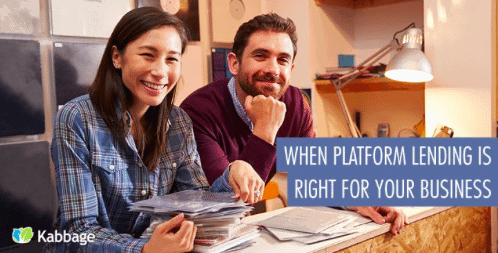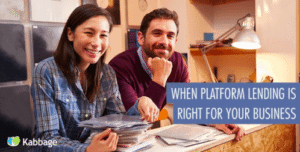 Rob: We've been laser-focused on delivering the most robust technology infrastructure to streamline the lending process through the power of real-time data and automation. In fact, we now work with some of the world's largest banking institutions. ING in Spain, Santander in the U.K., Scotiabank in Canada and Mexico now leverage the Kabbage Platform to better serve their SMB customer base.
We're constantly working with forward-thinking financial institutions who have a shared passion for delivering exceptional customer service. Many banks want to expand their reach better serve their existing customers, but they're often saddled with outdated technology infrastructure. This makes it difficult for them to scale cost effectively. As a result, banks have shown great enthusiasm for leveraging Kabbage's platform technology. Most recently, Scotiabank, Santander and ING have partnered with Kabbage because of its superior customer experience, the speed and simplicity of implementation, and the ability to customize data sources to fit specific customer needs. We're currently working with a handful of others to deliver the same value to their customers.
Erin: Why do you think Kabbage has experienced such dramatic growth? Why are you different from other online lending platforms?
Rob: Kabbage is to FinTech what Amazon is to e-commerce. Just as Amazon powers e-commerce for thousands of merchants, Kabbage is the first fully-automated, data-driven platform that is scalable and easily adopted. What sets the platform apart from others in our space is that is has the power to accelerate SBM lending as it handles the entire process—including origination, underwriting and business monitoring—in an automated fashion. The more data sources our customers link, the more transformative potential we have to underwrite customers and better understand customer needs.
Erin: As a balance sheet lender, how do you compare with marketplace lending platforms?
Rob: There are several difference between Kabbage and Marketplace Lenders. Kabbage partners with a federally insured, industrial bank to provide a line of credit to businesses. Unlike a marketplace platform, Kabbage and this bank retain all of the credit risk. Conversely, a marketplace lender sells the risk of the loans they make to buyers through the marketplace. In a marketplace environment, when they sell the loan they transfer all of the credit risk associated with the loan to the marketplace buyer.  In addition, Kabbage only sells notes in its asset backed securitization facility to qualified institutional investors whereas many marketplaces allow individual investors to purchase the risk associated with the loans through their platform.
Erin: There is an ongoing regulatory push to add further rules to online lenders. Are you concerned?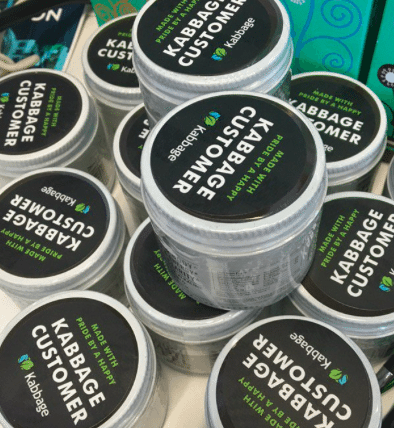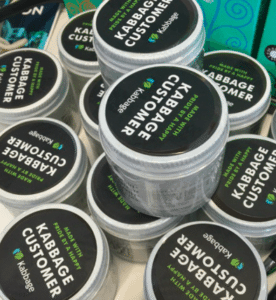 Rob: No, we are not worried. Although online small business lending is an evolving industry, we've worked diligently from the beginning to see around the bend. We comply with, and often go beyond, the strictest federal and state requirements to protect customers. Our business model is designed to maximize small businesses disclosures and protections. Kabbage also proactively works with state and federal regulators and policymakers to realize the full benefits of online small business lending.
Kabbage co-launched the Innovative Lending Platform Association (ILPA) along with OnDeck Capital and CAN Capital to create industry standards for small business lending. Together, this core group makes up the nation's three largest online small business platform lenders, responsible for more than $12 billion in total funding for SMBs in the United States. This was a self-regulatory exercise to solve a real problem in the industry — the ability for small business borrowers to have a standard way to compare different financing options. The ILPA is laser-focused on advancing small business online lending education, transparency and advocacy through a uniform disclosure and comparison tool called the SMART Box. The Straightforward Metrics Around Rate and Total cost tool (SMART Box) will allow a business to make an apples-to-apples comparison of different lending options in terms and metrics that work for their specific borrowing situation.
Kabbage and the ILPA are eager to continue working with regulators and policymakers to expand America's small businesses' ability to easily access technology driven financing.
Erin: Banks have shied away from riskier loans. Do you ever see them reentering this segment of lending?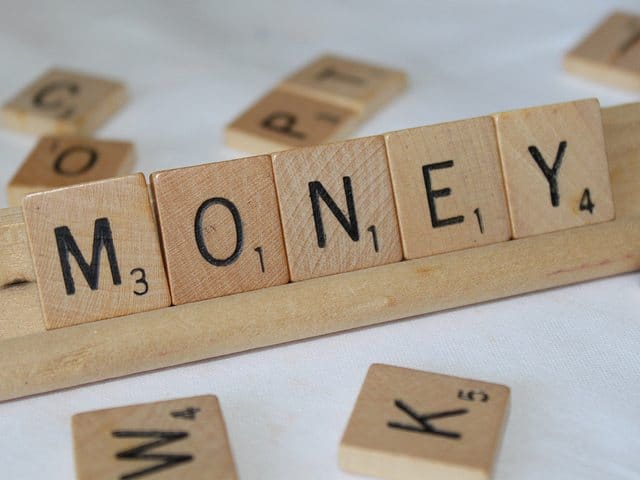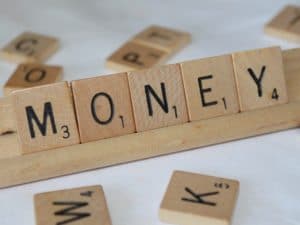 Rob: I would say that banks simply haven't been equipped to serve businesses seeking smaller loan sizes under $250,000, even though they likely want to. At Kabbage, we're actually asking the same questions that the banks are asking when qualifying applicants, but what we do differently is connect in real-time to third party, verified data sources that give us a more holistic picture of a business. This enables us to better serve our customers while using data to scale our customer base. Ultimately, this is why we're seeing more and more global banks come to us; all financial institutions are using technology to run their businesses, and that's going to continue in new, innovative ways.
Erin: How do you foresee your business expanding in coming years? What new products are you going to offer?  Could you offer us a sneak peak?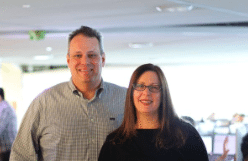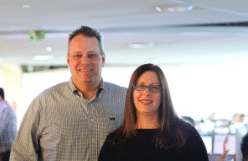 Rob: One big opportunity for Kabbage has been determining how to continue driving business growth in a smart, sustainable fashion. Kathryn and I are always looking into the future and gauging what our customers and partners we'll need, not just in the short-term but also in the long-term. That said, we're also focused on expanding our platform to thousands of financial institutions and powering billions in transactions around the globe. We also are focused on providing a best-in-class experience for accessing working capital through the technologies they use as part of their every day lives – from mobile devices to point-of-sale cards.

Sponsored Links by DQ Promote