Real estate crowdfunding platform iFunding announced on Tuesday it raised $1.95 million in preferred equity for a student housing apartment community which is located in Gainesville, Florida. The investment is being made just as the more than 600 bedroom property prepares to open for occupancy.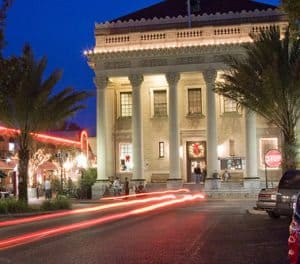 Sharing details about the investment, founder and CEO of iFunding, William Skelley, stated:
"As the iFunding community continues to expand its investor universe, we are thrilled to provide offerings that meet our investors preferences: multifamily assets with attractive yield and short-term duration. This capital raise not only meets those preferences, it's a participation with an established commercial real estate family office."
This investment raise comes just over a month after iFunding secured $6.2 million in total financing for a New Jersey apartment recapitalization and condo conversion. The funding portal revealed it originally provided acquisition financing totaling $2.85 million in the fourth quarter of 2015 and has now completed a comprehensive recapitalization, providing a $2 million subordinate mortgage through its funding platform, while assisting with a new $4.15 million senior loan from a nationwide commercial lender.
Skelley previously commented:
"Part of iFunding's mission is to offer our investors compelling investments backed by trustworthy, experienced sponsors. This deal was a great opportunity to accomplish this goal, and we look forward to continuing to transform this industry by providing individual investors clear access to historically exclusive investments."
Earlier this year iFunding was hit with several lawsuits and most recently the lawsuit filed against it by CapStack Partners was "discontinued with prejudice in all respects." Crowdfund Insider reported in January  CapStack Partners filed a grievance with the Supreme Court of the State of New York, in the county of New York, seeking damages of $585,000. CapStack had claimed a multitude of transgressions regarding a real estate transaction where CapStack had acted as a broker on the deal. CapStack felt it had been pressured to sign an agreement and then, apparently, had a change of heart.

Sponsored Links by DQ Promote