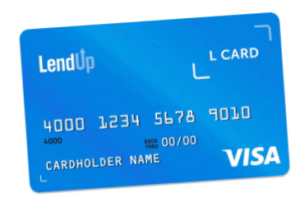 LendUp has secured a $47.5M round to grow its L Card, a credit card touting no hidden fees and a flexible payback schedule;  the round was led by Y Combinator Continuity and joined by GV (Google Ventures rebranded), Thomvest Ventures, QED Investors, Data Collective, Susa Ventures, Radicle Impact, Bronze Investments, SV Angel and angel investors, according to TechCrunch. LendUp CEO Sasha Orloff declined to comment on the company's valuation — which the WSJ valued at about $500M —  but said it came in at a "meaningful markup" from the last investment round.
"LendUp is well on its way to building not only a very successful company but also a very important one," YC Continuity's

Ali Rowghani

told

TechCrunch

. "By combining true software innovation with a strong values-based culture, LendUp brings essential financial services to nearly half of the US population that currently cannot access credit in a sufficient way. In the process, LendUp endeavors to help its customers improve their credit scores, gain access to more financial services, and ultimately improve their lives."
Targeting the more than 150 million people who don't have enough access to credit, LendUp introduced L Card last year.  L Card users may typically borrow between $300 and $1,000 at an annual percentage rate of between 19% and 29% with an annual fee of up to $60 per year. The card includes a companion smartphone app, which lets users instantly halt charges in case of loss or theft, and a financial health meter that shows how much credit the customer has left to spend. Not yet actively marketing, TechCrunch reported that LendUp is signing up thousands of accounts per month.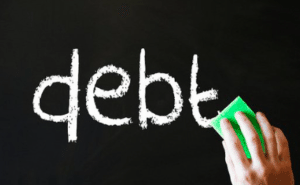 Launched in 2012, LendUp's mission is "to provide anyone with a path to better financial health." Aiming to build innovative products for consumers banks are unable to approve for credit, the platform's first product was a "socially responsible alternative to payday lending" called The LendUp Ladder. The fintech platform's second product was an installment loan which was followed by its entrance into credit card market with the L Card. The startup began by offering short-term small-dollar loans, which can carry interest rates in the triple-digits.  Naturally catering to subprime borrowers carries regulatory risk;  The WSJ noted that the Consumer Financial Protection Bureau signaled a crackdown on the tactics of payday lenders' tactics: "New rules the regulator recently proposed require payday lenders to demonstrate a borrower's ability to repay and make it more difficult for companies to deduct fees directly from a borrower's bank account."
The WSJ also reported that earlier this year, LendUp clashed with Google, a unit of AlphabetInc. and an early investor, regarding a ban on payday-loan advertising on web searches that LendUp said was "overly restrictive, tossing out good and bad products together."  Despite the earlier issue, GV joined LendUp's most recent raise. All in all, LendUp has raised a total of about $200 million this year, including $100 million in credit from Victory Park Capital.