Orchard Platform, the nexus of institutional money and online lenders, is out with their Q2 2016 report and it is pretty dismal. Consumer unsecured quarterly originations declined by 34.3% versus Q1 of this year.  Comparing Q2 with the same period in 2015, loan originations dipped by 15.5%. In raw numbers, total origination amounts stood at $2.342 billion during Q2.  In Q1 of 2o16, total originations were at $3.563 billion – the 2nd most ever.  In Q2 of 2015, total origination amounts registered $2.772 billion.  The second quarter of 2016 was the first year over year decline in recent history (and perhaps ever). Many platforms have raised rates to draw investors back. Orchard states that interest rates jumped by 96 basis points during Q2.
Orchard also shares that 2014 vintage charge-offs have increased more steeply than in recent years. While some of this is attributed to deteriorating loan performance, Orchard states that most of it is due to the continued growth of subprime loan origination platforms.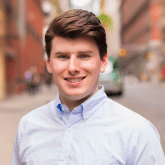 Putting a positive spin on the situation, Michael Toth from Orchard states;
"Recent news and volatility at several of the largest originators have led to softening origination volumes, but we're not ruling out an uptick in growth later this year as confidence and capital returns to these platforms."
The online lending industry is still reeling from the departure of former Lending Club CEO Renaud Laplanche. An industry icon, his abrupt departure rattled institutional investors and came at a time when the economy was stumbling. But Orchard is right in stating an uptick in growth may be around the corner. Lending Club recently reported that many institutional investors are returning. It was leaked several weeks back that Prosper had inked a deal that would provide several billion dollars of funding.  Online lending is not going away. It is just having some growing pains.