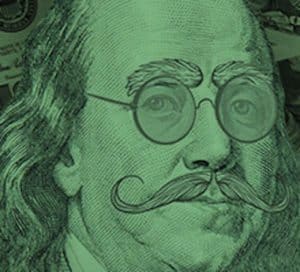 The Chicago Federal Reserve has jumped into the ongoing discussion regarding Fintech innovation, banking, and financial services. Reflecting on the Chicago Fed's annual risk conference earlier this year, author Marshall Eckblad stated;
"The landscape for banking and financial services is changing at an accelerating pace as Fintech companies create new avenues for consumers and businesses to efficiently access financial products and services, especially credit and the processing of payments."
The conference incorporated two panels addressing Fintech. Services, credit and payments were at the top of the list. The panel participants concurred;
"…a common trait among those working in Fintech firms is an ability to see challenges to traditional banking as questions of engineering and technology—more specifically, as problems that can be solved through a combination of high-quality data and automation."
As for competition between banks and Fintech, Eckblad said in many ways they are complementary and may benefit from collaboration. Eckblad quoted Cathy Lemieux, Executive VP, Supervision and Regulation of the Federal Reserve Bank of Chicago;
"For banks, Fintech presents both opportunities and risks."
Banks have existing customers and deposits (IE access to inexpensive capital). Fintech firms have lean operations and superior technology.  There is an opportunity for Fintech to help established banking firms – more pointedly smaller banks that simply do not have the resources to develop effective online applications.
A persistent question and a challenging variable is the issue of regulation. The document stated;
"Fintech is still in its early stages, regulators have not yet made clear how they will strike the balance between accommodating innovation and safeguarding the system. In an effort to show their commitment to fair practices, some Fintech firms have created and signed the Small Business Borrowers' Bill of Rights—a list of practices aimed at building and promoting transparent lending to small business customers."
It is good the Fed is discussing innovation in the financial services sector. The author postulated; "Fintech firms must manage themselves with an eye toward potential regulatory scrutiny in the future." But correspondingly traditional firms must be willing to change and adapt.
The Chicago Fed Letter Essay is embedded below.