Baidu FSG launches mobile foreign exchange service
Baidu FSG recently announced the launch of mobile foreign exchange service. Users of Baidu Wallet in Canada, Italy, Japan and Philippine could use this service to exchange small foreign change into targeted currency category. It is said that Baidu is the first third party payment agency to offer such kind of service in China.
The exchange process takes two steps: (1) Users should select "Baidu Wallet "on TravelersBox exchange machine at the airport or in the hotel, input their email addresses and put the foreign changes into the machine; (2) check the confirm email, select the target country, and log in "Baidu Wallet "to check the balance.
It is costly to exchange the foreign ccurrenyc while abroad, and this service is aimed to solve the problems for Chinese travelers. (Source: ECNS )
Thai Hot Group announces launch of first private bank in Fujian province.
This week, Thai Hot group made the announcement that its subsidiary, Fuzhou Zhong Wei Real Estate Development Ltd., will collaborate with Yonghui Superstores to launch Fujian Hua Tong Bank Ltd. The bank is said to have passed the argumentation of CRBC and will be granted license by the end of the year.
Up to the present, there are five private banks in China, namely WeBank, MyBank, SHRB, KCB and Minshang Bank. Three more banks, Sanxiang Bank, Fumin Bank and Hope Bank have received the license, while Zhongguancun Bank has made its application to CBRC for license. It is also reported that Evergrande group is planning to launch private bank. (Source: 01caijing )
Xiaomi will open its own equity crowdfunding platform
Reports from insiders indicate that Xiaomi will launch its own equity crowdfunding platform later this month. The first batch of companies set to launch campaigns on the platform will be from Xiaomi's inner eco-system, e.g. 1more, Zhimi. The platform will mainly focus on institutional investors.
Major internet corporations in China have all become involved in equity crowdfunding, like Antsdaq (Ant Financial), Dongjia (JD.com), Baidu Baizhong (Baidu) and 360 Taojin (360). However, it is said that Xiaomi may not share the same intention as others in its push into equity crowdfunding market. (Source: 36Kr)
Firstp2p.com from NCF Group received $70 million C round funding led by CCB International.
On September 20th, firstp2p.com from NCF Group finished a series C funding round of $70 million. Investors included CCB International, Citic Capital, ChinaEquity Group and more.  This time, firstp2p.com will update to an all-round online information and exchange platform. Besides the original online lending services, users will also get access to a pack of online financial products ranging from payments, securities, insurance, micro-loans and online asset exchanges.
Firstp2p.com received a millions dollar level series A round funding in October 2014, and $41 million series B round funding in July 2015. (Source: WDZJ)
Yeepbank called a halt on real-estate related loan product"Shuloubao".
Early this May, Yeepbank publicly called a halt on a real-estate related loan platform "Shuloubao". Up to now, the guilty parties have been either fired or engaged in a lawsuit while their own assets being mortgaged to compensate investors.
Who is "Shuloubao's target user?  People who apply for a mortgage loan to buy residential property but have not yet fully repaid the loan. If he or she was in need of cash, they could apply for a loan and then repay the debt to bank. After that, the p2p platform mortgages the property ownership certificate to other banks or companies in order to get the money.  There are various risks in the process which may cut the cash flow generation, like property foreclosure, a property failing to be mortgaged or a property price floated. (Source: finance.ifeng)
---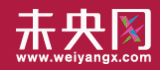 WeiyangX is the most influential website focusing on fintech in China. The site covers the latest news, industry data analysis, business practices, and in-depth fintech cases in fintech. WeiyangX is incubated by Fintech Lab.

Founded by Tsinghua University's People's Bank of China (PBC) School of Finance in 2012, the Fintech Lab is the first and leading research entity dedicated to leading best practices, promoting interdisciplinary innovation, and encouraging entrepreneurship in the field of fintech through scientific research and innovative project incubation.

Sponsored Links by DQ Promote