On Tuesday, OnDeck (NYSE: ONDK) announced it has teamed up with real estate entrepreneur and Shark Tank judge, Barbara Corcoran, for its new national marketing campaign.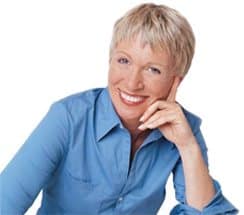 The online lender stated that starting October, Corcoran will be featured in television and radio commercials and customer communications emphasizing OnDeck's unique ability to provide small businesses across the U.S. access to much-needed financing. She will also serve as a contributing editor to website's blog, offering advice to customers and small business readers.
Corcoran notably started her career as an entrepreneur at the age of 22 and borrowed $1,000 to launch her own real estate company in New York City. She later sold The Corcoran Group for $66 million and she subsequently started a second career in helping entrepreneurs achieve their dreams on Shark Tank, investing her own money in dozens of small businesses to date.
Speaking about her collaboration with OnDeck, Barbara shared:
"All small business owners have grit and perseverance. That's a given. What they sometimes lack is access to capital. That's where OnDeck becomes so valuable. OnDeck has the services and solutions that entrepreneurs need to meet daily challenges and grow their business. I'm delighted to communicate the good news to small businesses that, thanks to OnDeck, financing their dreams is easier and faster than ever."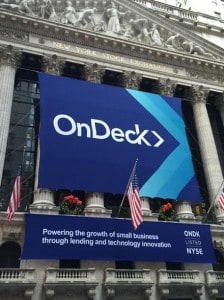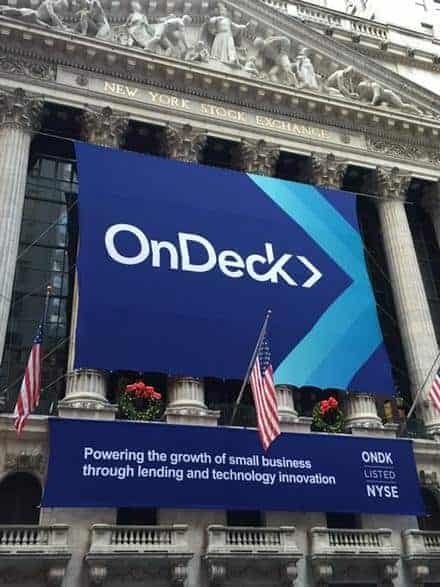 Andrea Gellert, chief marketing officer of OnDeck, added:
"Lack of financing should never be a barrier for determined, responsible small business owners seeking to achieve their American Dream. Through our campaign with Barbara Corcoran, we hope to further spread awareness about how OnDeck's leading solutions and exceptional service are helping to fuel the growth of our nation's entrepreneurs."
OnDeck previously teamed up with Corona last year for the Seal of Approval contest. The three winners were selected from nearly 600 submissions received personalized coaching from Barbara in the lender's New York offices to formulate a game plan for their businesses, with each small business receiving a $10,000 prize from OnDeck to kick start their vision into motion. The second Barbara Corcoran Seal of Approval Contest is expected to open for entries next month.