On Wednesday, digital payments company Payoneer announced it raised $180 million during a financing round led by TCV with participation from existing investor, Susquehanna Growth Equity. According to Payoneer, TCV committed to purchase shares from existing shareholders, pending regulatory approval and other customary closing conditions with its initial investment. The company revealed the funds would go towards accelerating its global growth and to enhance its debt-free balance sheet.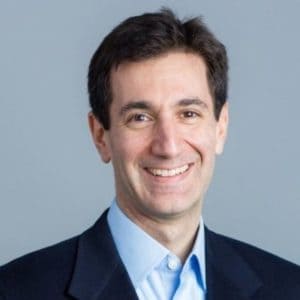 Scott Galit, CEO of Payoneer, shared details about the financing round and TCV's involvement:
"TCV shares our belief that we can make a difference by empowering entrepreneurs throughout the world by offering them tools and solutions to participate, compete and succeed in the global economy.  TCV's connections with fast growing e-commerce marketplaces, global brand-building expertise and its long-term investment philosophy are the perfect fit for Payoneer and will help us propel our growth in the years to come."
Woody Marshall, General Partner of TCV, also noted:
"We have been watching Payoneer's rapid growth for several years and have appreciated their ability to execute a unique business strategy aimed at empowering SMEs and leading digital platforms around the world to reduce the friction they face sending and receiving global payments."
Nari Ansari, Principal at TCV, went on to add:
"Payoneer's scale and global reach, along with its proprietary compliance infrastructure, allow it to differentiate itself in the field of international payments.  We think Payoneer's superior growth trajectory, increasing profitability and huge addressable market make it an ideal investment."
Within the past year, Payoneer has opened new officers in India, Japan, and the Philippines and has also partnered with Rakuten, along with Linio Discount, Tradedoubler, and CJ Affiliate by Conversant. It has also launched new billing and escrow services.