On Thursday, consumer finance technology group, Kreditech, announced it has appointed Michal Panowicz is joining as Chief Product and Information Officer (CPIO).  
Kreditech stated Panowicz's career highlight was a complete digital transformation of the third largest bank in Poland,  mBank, and growing it to one of the most recognized brands in financial innovation worldwide. The revolutionary digital services launched by Panowicz's teams received 14 global awards for financial innovation, from both banking and fintech audiences, such as "Efma Most Disruptive Innovation," "Finovate Best of Show" and "Celent Model Bank."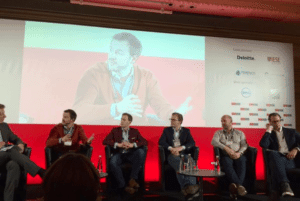 While sharing details about Panowicz's appointment, Alexander Graubner-Müller, CEO and Founder of Kreditech revealed:
"We are thrilled to have Michal become part of our team and I am personally proud to welcome such recognized and inspiring leader with a long-track record of building highly successful digital financial services. Product and technology are the key value-drivers of our company and with Michal we bring on board the experience and leadership required to realize our ambitious product vision.."
Michal Panowicz went on to add:
"I am excited to join Kreditech and am fully committed to its vision of improving financial freedom for the underbanked. Together we will build world-class engineering and a cutting-edge digital finance product for the many people that have been deprived of the benefits from the traditional financial system. In this untapped market, Kreditech has already built an impressive trajectory – with yet a huge potential to tap into."
Kreditech noted that in the newly created role of the CPIO, Panowicz would be responsible for the product and technology departments.