Real estate marketplace lending platform Money360 announced on Monday it has provided an $800,000 bridge for the acquisition of a newly-constructed, single-tenant retail building, located in Raymond, Illinois. According to Money360, the borrower has secured a loan through its platform and was able to close before its 1031-exchange deadline. Money360 founder and CEO, Evan Gentry, stated:
"Borrowers looking for assistance in completing 1031-exchanges need certainty of execution. Our team has extensive experience in working with borrowers to complete their transactions effectively and efficiently. We were drawn to this transaction not only because of property's condition and the favorable loan-to-value ratio, but also because we knew our team could meet the borrower's timeline needs. The retail location was recently constructed and already occupied by a national tenant, creating strong fundamentals for the transaction."
The lending portal added that the loan is fixed for two years at an interest rate of 10.00%, on an interest-only basis. This news comes just days after Money360 announced it provided a $6 million permanent loan for the refinancing of a single-tenant industrial building that is located in Bryan, Texas. As previously reported, this loan will allow the borrower to pay off a higher interest rate loan, and provide approximately $500,000 of cash out that was used to fund capital leasehold improvements that were made as a part of a new lease for a national tenant which recently took occupancy.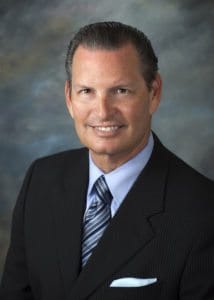 Money360 president Gary Bechte, added at the time:
"We have continued to see a trend of borrowers in need of financing that will refinance maturing loans or those with higher interest rates, as well as provide capital to fund property improvements or additional capital reserves," said l. "This transaction fit well within our criteria because the borrower had already invested a substantial amount of their own capital into the property and has a long history of effective ownership, management and property maintenance."
Sponsored Links by DQ Promote