FinTech Sandbox, an innovative nonprofit helmed by Jean Donnelly that provides FinTech startups free access to financial data and infrastructure to accelerate development, today announced a series of events highlighting the innovative FinTech solutions Sandbox participants have built. Demo Day 3.0, with presentations from US- and UK-based startups, will take place at the Hatch Fenway in Boston this 1 November and is sponsored by  S&P Global Market Intelligence, MassMutual Ventures, Deloitte, Dun & Bradstreet and Xignite.
"Demo Day 3.0 will showcase a new, diverse group of startups that are leveraging data and infrastructure from our partners to meet emerging needs in financial services," commented FinTech Sandbox Executive Director Jean Donnelly. "The next day's alumni reception lets us celebrate the success of Sandbox residents who have graduated and are making an impact in the marketplace."
FinTech Sandbox credits free access to financial data as giving its startups cutting edge products that aim to transform the enterprise and consumer financial services economy. FinTech Sandbox startups use technologies such as machine learning, high-performance computing, blockchain, and virtual reality to tackle some the greatest problems challenging the industry today.  This edition of the biannual Demo Day will feature presentations from eight chief executives showcasing the products their companies have developed:
AlphaHat – Building the fastest way for institutional investors to answer questions about financial markets, industries, and companies. (New York)
Amenity Analytics – Creating the world's most accurate text analytics platform, and empowering users to structure data to reveal important market trends, manage risk, and inform better decisions. (New York)
Aprenita – Offering small and medium sized businesses immediate access to a suite of on-demand financing options aimed at sustainable growth. (New York)
Income& – Reinventing the idea of fixed-income investing with PRIMO, a new kind of investment with high yields and low risk. (San Francisco)
Koyfin – Empowering investors with sophisticated, user-friendly research tools at a fraction of the cost of existing options. (New York)
Panalytics – Providing software to help financial services firms better identify, manage, and respond to regulatory compliance risk and violations. (San Francisco)
Satoru – Using automated machine learning algorithms to help small and medium-sized businesses increase cash flow by minimizing working capital inefficiencies. (Boston)
VendorMach – Developing a network-driven platform that uses predictive analytics to produce the VM Trust Score, increasing SMB liquidity and supply chain visibility and reducing credit risk. (London)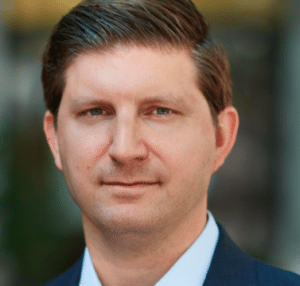 John "Fawce" Fawcett, Founder and CEO of Quantopian and Co-Founder and Board Member of FinTech Sandbox, will share Quantopian's story as featured alumni speaker at Demo Day 3.0. Quantopian is a free platform with a vibrant online community of over 90,000 members from 180 countries creating institutional-quality investment algorithms. Quantopian was one of the first companies accepted to the Sandbox program.