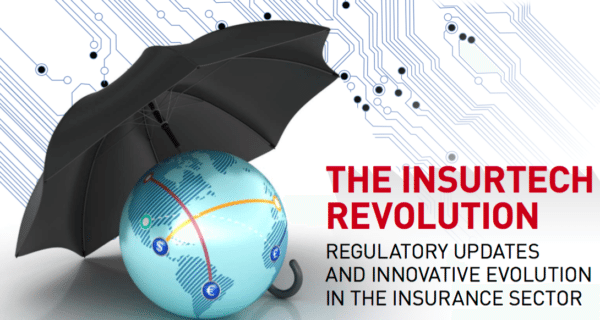 Insurance companies in Asia are facing a "labyrinth" of regulations as they increase investment in the insurtech space, particularly in areas such as telematics, biometrics and big data, according to The Insurtech Revolution: Regulatory Updates and Innovative Evolution in the Insurance Sector, a new guide by leading law global law firm Baker & McKenzie. The report also draws out the key concerns for established players and new entrants, namely, dealing with data privacy, cybersecurity concerns, wide variations in regulatory approach to insurtech and
securing and developing talent, skills and knowledge.
With interest and investment in insurtech on the rise, the guide aims to provide insights around the complex insurtech regulatory landscape and innovation trends, particularly in big data, that are likely to impact and disrupt insurers directly. In Hong Kong, for example, the use of telematics is becoming more prevalent, enabling insurers to accumulate a wealth of customers' behavioral information thereby allowing insurers to have a deeper insight of their customers, which in turn will ideally assist in formulating new directions for products and pricing their risks more accurately.
This contrasts with China where fintech/ insurtech innovations are still a relatively recent phenomenon, although recent reports have suggested that Chinese regulators have become increasingly cautious about the potential risks posed by fintech/ insurtech businesses and are in the process of drafting new rules to tighten up the control over internet lending, internet payment and internet insurance businesses, according to the report.
"The challenges that fintech/ insurtech businesses face in Hong Kong and China are not dissimilar. The regulatory regime in Hong Kong is complex and sector-specific; and often times, the licenses and regulatory approvals that need to be sought differ on a case-by-case basis," observed Baker & McKenzie Insurance Practice Partner Martin Tam. "On the other hand, China's financial service sectors are regulated by multiple authorities. The lack of a coordinated scheme among the regulators often results in a lack of specific guidance and supervision of fintech/ insurtech innovation. However, this problem may soon be resolved as the Chinese government considers setting up a centralized financial and monetary regulator that may have comprehensive power to regulate most (if not all) fintech/insurtech activities."
The report notes that Singapore insurance companies are looking to mine data sets to identify underwriting opportunities for those who suffer chronic illnesses such as dementia and obesity. Developing or acquiring big data capabilities can also mean insurers are better able to adopt end-to-end analytics solutions that cross the entire insurance value chain.
According to Singapore-based fintech and insurtech expert Stephanie Magnus, Principal, Baker & McKenzie.Wong & Leow, insurers will also need to devise controls and systems for these analytics to be appropriately integrated into the offering to the customers, such as offering premium discounts and determining future premiums.
"As the use of such analytics may directly affect the customers, any incidents of misuse, leakage or improper application of such analytics will pose a reputation risk for the insurer. Legally, insurers will of course need to be particularly mindful of the need to ensure the accuracy and reliability of this information, and of course how they can protect the privacy of customers," elaborated Magnus. "Asian hubs such as Hong Kong and Singapore have been working hard to understand and harness the opportunities inherent in fintech, and this is quickly expanding to other financial services subsectors, with insurance becoming a prime focus. How regulators embrace this disruption and simplify the current labyrinth of regulations in their market while protecting consumers and businesses will determine who wins this race."
Commenting on the future insurtech trends, Tam added,
"We can expect to see insurance companies seek to acquire or team up with non-insurance tech players such as new digital insurance start-ups or telematics-related companies in order to deliver new offerings and better price risk, extend the value chain and have greater overall efficiency. Another area to watch out for is "just-in-time" insurance. The traditional concept of insuring an asset over many periods is outdated. Instead, businesses will start to move to a more transactional consumption model where just-in-time insurance is delivered on mobile and underwritten in seconds."
Sponsored Links by DQ Promote