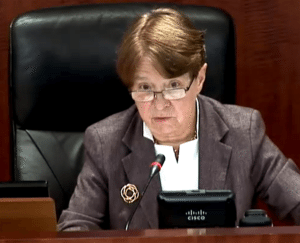 The SEC has scheduled a meeting to consider proposed amendments related to Rules 147 and 504 – securities regulations that impact intrastate crowdfunding.  The meeting of the Commission is scheduled to commence at 10AM on Wednesday, October 26 at SEC HQ in Washington, DC. The announcement is indicative that final rules will be forthcoming.
Earlier this month in a coordinated effort between members of Congress and the North American Association of Securities Administrators (NASAA), a statement was made advocating changes to these rules. Congress forwarded a letter to SEC Chair Mary Jo White regarding proposed changes and NASAA quickly followed with a public statement agreeing to the Congressional letter.
In the official announcement the Commission stated;
The Commission will consider whether to propose amendments to the proxy rules relating to the use of universal proxy cards and disclosure about voting options and voting standards in director elections.
The Commission will consider whether to adopt rule amendments related to Securities Act Rules 147 and 504 to facilitate intrastate and regional securities offerings and whether to repeal Securities Act Rule 505.
Some crowdfunding industry observers believe that intrastate crowdfunding may become a preferred option over Title III crowdfunding – an exemption that has been overly burdened with unnecessary mandates. Approximately 35 states have enacted investment crowdfunding regulations with many improving upon federal rules.  Illinois has an investment cap of $4 million thus allowing more promising startups the ability to raise needed capital.