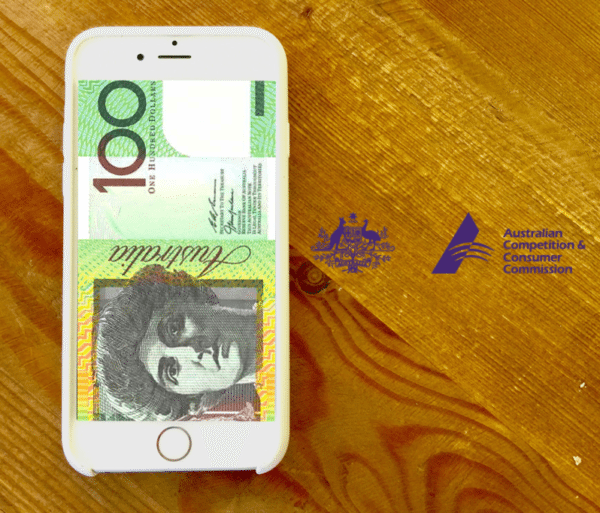 ---
The Australian Competition and Consumer Commission (ACCC), an independent arm of the Australian government that aims to regulate competition in the market and uphold national consumer law, has been closely eyeing four big banks to prevent attempts of monopolizing the blockchain industry in fintech. The banks include the Commonwealth Bank of Australia, Westpac, National Australia Bank, and Australia and New Zealand Banking Group.
According to Reuters,  ACCC Chairman Rod Sims said the government regulatory body has not yet examined any cases of Australia's "Big Four" banks purchasing smaller fintech companies or acquiring blockchain technology.  However, in the interest of fair marketplace competition, Sims alluded to the fact that any major proposed deals by the banks would face ACCC scrutiny.
Startup entrepreneurs, however, suggest that the ACCC's attempts at regulation may harm rather than help small businesses.  OneShift founder Gen George was quoted by SmartCompany explaining;
"Corporates don't only bring cash, they can also bring infrastructure that can actually assist your business. It would be a shame to shut off startups from corporates and corporates from startups."


Larger companies such as Apple, on the other hand, have leaned toward regulation of big banks in the blockchain industry, especially when they are attempting to enter a new market.
When the Commonwealth Bank of Australia, Westpac, and National Australia Bank attempted to collectively negotiate with Apple for access to Apple Pay, Apple submitted to the ACCC a letter (see below) in August that argued;
"Allowing the banks to form a cartel to collectively dictate terms to new business models and services would set a troubling precedent and delay the introduction of new, potentially disruptive technologies."
For now, the ACCC has yet to find the big banks in violation of laws protecting marketplace competition.  We will see how far the banks can push the boundaries.

[scribd id=330110625 key=key-imfJ2XQYCQ5eeuIAVMNA mode=scroll]

Sponsored Links by DQ Promote