On Thursday, online lender for small business OnDeck (NYSE: ONDK) released its 2016 third quarter results. The platform shared that the report revealed its Loans Under Management saw an increase of 44% year-over-year to $1.1 billion, Originations by 27% to $613 million, and gross revenue by 15% to $77.4 million.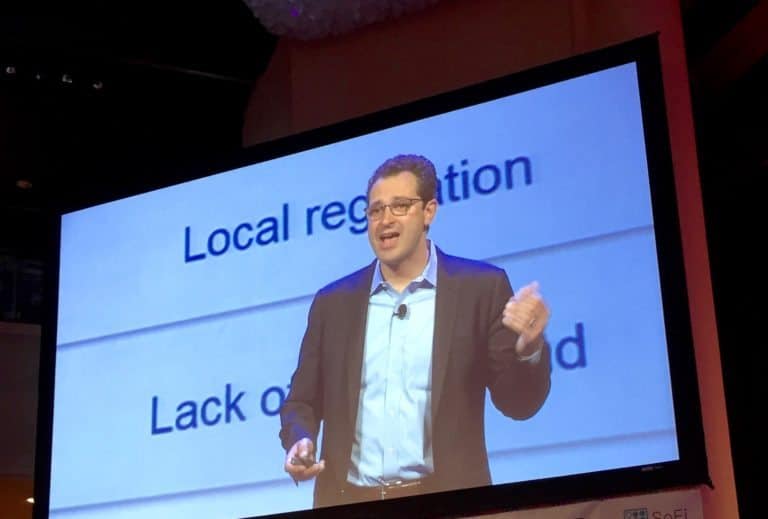 OnDeck CEO, Noah Breslow, stated:
"OnDeck continued to execute on our plan to scale Loans Under Management while also prudently managing our operating expense base. As part of that strategy, our Unpaid Principal Balance grew 76% year-over-year, which builds upon our solid foundation of assets that will generate future interest income."
Other financial and business highlights from the third quarter results reportedly included:
Net revenue was

$32.3 million

for the quarter, down 30% from the prior year period.
GAAP net loss attributable to OnDeck common stockholders was

$16.6

million for the quarter, compared to net income of

$3.7 million

in the prior year period.
Adjusted EBITDA was a loss of

$10.8

million for the quarter, compared to positive

$9.0 million

in the prior year period.
Adjusted Net Loss was

$12.9

million for the quarter, compared to Adjusted Net Income of

$7.4 million

in the prior year period.
Unpaid Principal Balance grew to

$889 million

, up 76% from the prior year period.
OnDeck continued to diversify its funding sources, adding a

$100 million

warehouse facility.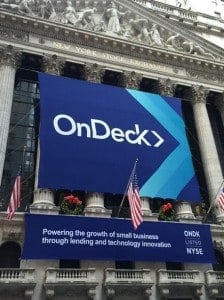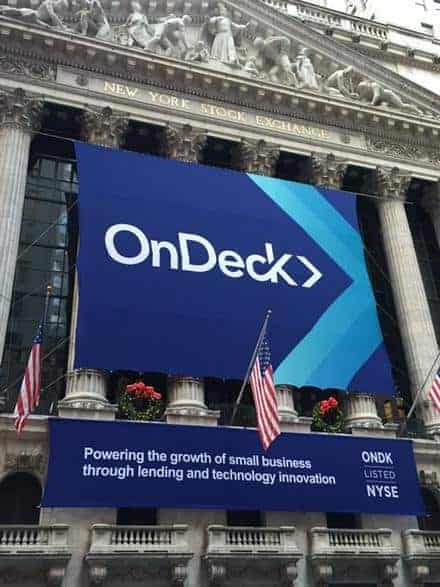 Howard Katzenberg, OnDeck's chief financial officer, also noted:
"OnDeck delivered another solid quarter of responsible growth in our loan portfolio.  We achieved record year-over-year growth in both our loan book and interest income, and drove improvements in both our Adjusted Expense Ratio and Adjusted Operating Yield, demonstrating our commitment to driving operating efficiencies while responsibly scaling our business. From a credit perspective, our 15+ Day Delinquency Ratio remained below prior year period levels but, as expected, increased sequentially from historic lows.  Our provision rate for the third quarter was 6.9%, which reflected consistent loss estimates for new originations and a reserve build for term loans originated in prior periods."
The release of OnDeck's 2016 third quarter results comes just a couple weeks after the lender announced it has partnered with CAN Capital and Kabbage to launch a loan comparison tool as a way to help small businesses better compare finance options. The application was described as a "priority initiative for the ILPA"  and it was developed in response to a demand for a common terminology and standardization so SMEs looking to borrow money can easily compare offers with similar terms including Annualized Percentage Rate (APR) and Total Cost of Capital (TCC).
To see the full 2016 third quarter report, click

here

.

Sponsored Links by DQ Promote