On Monday, Metro Bank announced it has teamed up with fintech company Backbase to launch a new commercial banking platform. This collaboration was reportedly established to further Metro Bank's customer base expansion.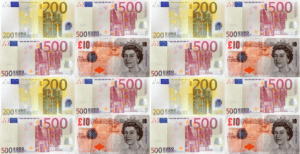 According to Metro Bank, the new banking platform will allow customers to have access and set payment limits to individual users, with also the ability to choose different levels of verification and authorization. This includes self-authorization, up to two-manager verification, and authorization sign-off process. The platform will also provide customers with easy access to other used services as well.
Sharing more details about the collaboration between Backbase and Metro Bank, Jouk Pleiter, CEO of Backbase, stated:
"The Backbase team worked closely with Metro Bank to innovate their commercial banking platform. Now Metro Bank is empowering entrepreneurs to take more control of their online banking experience, and we're delighted that the Backbase platform has enabled them to do so."
CTO of Metro Bank, David Young then added:
"As the entrepreneur's bank, we're committed to making our customers' banking experience as straightforward and convenient as possible. Backbase has enabled us to provide our customers with an intuitive design and rich functionality, and we look forward to continue to work with them in the future."
The news of Metro Bank's commercial platform launch comes less than a week after the company announced it was teaming up with SETL and Deloitte to initiate a blockchain smartcard payment system. CEO of Metro Bank, Craig Donaldson, stated:
"Retail payments have for too long been dominated by a few players to the detriment of customers. Given all the potential that blockchain has to offer, we hope that the success of today's test will play a key role in moving us a step closer to providing a more efficient and flexible service for customers."
The trio then noted that they believe a wide-scale implementation could significantly reduce current high costs for processing retail transactions and open the doors to competition in merchant servicing by challenger banks.