It's hard to believed that 500 Startups launched just six years ago given its influence.  1600+ companies, 60+ countries and 3,000 founders later, Co-Founder Dave McClure utilized the platform's blog to reflect on the last years progress and to look forward to the company's next steps.
"Today, we are currently running our 19th batch in Mountain View, and along with our growth marketing and Mexico City programs, we have now graduated over 600 startups in the past six years — and we have invested in another 1,000 other startups as well," blogged McClure. "A lot has changed from when we started, and just like our startups, we have experimented and iterated on our model to provide the best possible impact for founders. We have expanded and improved our curriculum, increased our check sizes and batch sizes, and grown our team, skills, and support. We now have a far more robust program, and the bar for companies joining our programs are higher and tougher than ever. Some have millions in revenue and have raised millions from other investors before they even set foot in the door. Rather than just building or improving an MVP, now our companies are focused on customers, revenue, growth, ramping up sales and marketing, expanding their team, and raising a larger round of institutional capital from top Silicon Valley VC firms."
Looking ahead, McClure discussed the brand's new name, the 500 Seed Program,  "to emphasize these differences and make it clear to founders what our programs are all about. Our Accelerator program will now be referred to as the 500 Seed Program and our Distro Dojo programs will now be the 500 Series A Program. The name of the programs more clearly represent their fundraising goals and metrics."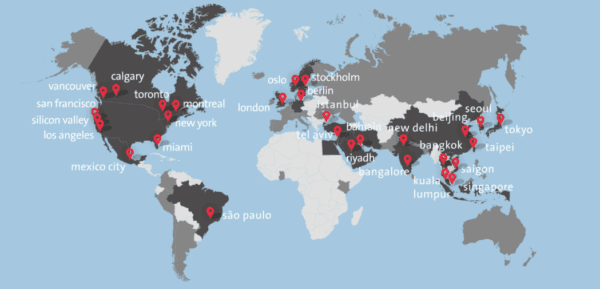 What is the 500 Seed Program:
a program geared toward companies with early traction,  most of which have a functional product as well as substantial user adoption & revenue. Many have already raised capital, and a few have >$1M in revenue and >$1M raised.
a program that gives startups access to 500 Startups Silicon Valley network as well as sales, marketing, and distribution expertise. Founders will receive ongoing funding strategy and support. This program invests $150K USD for 6% and $37.5K in program fees.
Company highlights: Shippo, Neighbor.ly, Talkdesk, RealtyShares, Compstak, Mayvenn, Tout, Innovacer, Headout, Haven.ly, OhmConnect, Le Tote, Cleanify, Italist, Finova Financial

What is the 500 Series A Program?
 a program targeted toward startups on the verge of raising their Series A round that will include intensive growth and marketing help from Silicon Valley growth experts. The program is designed to help companies close to their Series A and build scalable, repeatable marketing operations that can ingest millions of dollars and produce many more millions in revenue.  This program provides a check size ranging from $150-250K USD with $50K in program fees, depending on company's prior financing.
Company highlights: Mayvenn, Dollar Beard Club, Saucey, Storemaven, "Rock, Pamper, Scissors" and Cleanify

Sponsored Links by DQ Promote