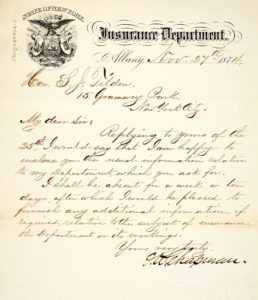 Coverage in minutes. No trip to the doctor necessary. Incredible pricing. This is what most people want to hear when they are considering purchasing life insurance.
Online lender SoFi is doing just this but they are targeting the healthiest demographic among us – the Millennials.
SoFi has partnered with Protective Life Corporation to provide individual term life insurance of up to $1 million. All you have to do is complete the form online.
"This is a first in the industry: coverage in minutes without a medical exam in many cases, and at incredibly competitive prices. Protective has more than 100 years of experience providing valuable protection to nearly 8 million customers, and we're happy to work together with them to deliver what we think is the easiest experience for buying term life insurance,"explained Andrea Blankmeyer, SoFi's VP of Finance.
SoFi notes that Millennials are the least likely to posses life insurance. They also say that Millennials overestimate the cost of life insurance premiums by 213%. The expected high cost of term life is  "causing them to delay getting coverage".

The actual policies will be written by Protective who says the have "specifically designed the product to make it easy and convenient for SoFi members to get the financial protection they need."

If you think about this it really makes sense. Offering the option to purchase life insuranc to their thousands of customers is low-hanging fruit. Each policy generates revenue for SoFi – minus any associated risk. It also helps SoFi accomplish its objective of becoming the one stop shop for everything digital finance – just don't call it a bank.

Sponsored Links by DQ Promote