Honeyfund, a crowdfunding platform dedicated to honeymoons, announced on Thursday the launch of its new universal travel and experience gift card.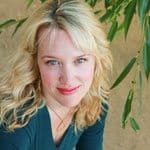 According to the funding portal, the Honeyfund Gift Card recipients can redeem the card for unlimited travel experiences from top partners including Hotels.com, Delta Air Lines, Royal Caribbean International, Groupon, QVC, and Uber. Sara Margulis, Honeyfund co-founder and CEO, stated:
"With the Honeyfund Gift Card, anyone can buy the gift of a truly customizable experience for anyone else. From a once-in-a-lifetime experience, like scuba diving in Bali, to a simple spa day or wine-tasting trip, the memories of this gift will last a lifetime."
Kevin O'Leary then added:
"Honeyfund has pioneered experience giving for weddings, offering people exactly what they want: a flexible, out-of-the box gift. The Honeyfund Gift Cards leverages more than 10 years experience in honeymoons to offer the perfect gift for the millennial generation – travel and experiences. Honeyfund has been a great investment with tremendous growth in the past two years. The gift card is a natural extension of that growth."
Along with introducing the gift card, Honeyfund revealed that since its crowdfunding platform's launch in 2006 it has raised nearly $425 million in gifts.