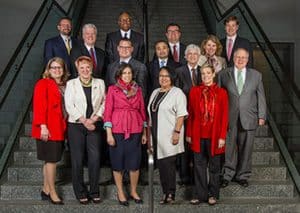 The SEC Advisory Committee on Small & Emerging Companies (ACSEC) has scheduled a conference call for its next public meeting.
The December 7 meeting of ACSEC will begin at 11:00 a.m. ET and live audio will be available on the SEC's website.  According to the SEC, ACSEC will consider recommendations on corporate board diversity and continue a discussion on raising capital for smaller companies.
ACSEC provides a formal mechanism for the SEC to receive recommendations on small businesses both private and publicly traded entities.