Less than three months after securing $6,565,782 from 26,359 backers on Kickstarter for its latest project, The Everyday Backpack, Tote, and Sling, California-based Peak Design announced it has officially started to ship the highly anticipated products.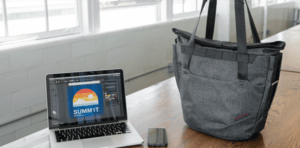 The new Everyday collection now offers four bags, the Everyday Backpack (features two sizes), the Everyday Tote, and the Everyday Sling. Each of the bags has lightweight, waterproof material and are all custom with a lifetime guarantee. The bags will also feature dedicated carry for laptop/tablet devices and tripods, along with discreet built-in luggage straps. The Everyday Sling is currently available for $125, the Everyday Tote is $155, and the Everyday Backpack is $199. Each bag is available in the colors ash and charcoal.  
Peak Design's Everyday Backpack Collection Campaign was the company's sixth Kickstarter. It has secured over $13 million from all six of the projects. The company revealed:
"We're entirely crowdfunded. We're currently live with our 6th Kickstarter project since 2011. We have no outside investors…no revenue goals…no PowerPoint presentations. That means it's just us, you, and our brilliantly skilled suppliers. We get to focus on what we love to do: designing beautiful, innovative products for likeminded folks. We think crowdfunding is a better way to bring products to life, for companies, customers, and the world at large."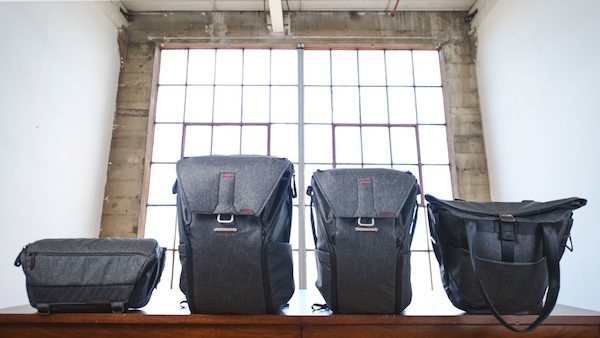 In a recent update, the Peak Design team announced it has shipped more than 20,000 rewards, with less than 5,600 to go:
"Per the title of this update, 20,805 rewards have left our warehouses so far. 5,554 shipments await. If you haven't gotten a shipping notification yet, your reward is one of those 5,554."
The team then added:
"If you're in the final 5,554 shipments, chances are your shipment contains a Range Pouch or an Everyday Tote—those products happened to be the last on the manufacturing dockett. But the good news is that all Kickstarter Totes and Range Pouches have been completed, and as of last week they are all en-route to warehouses. If the shipping goes smoothly, they will be received into warehouses beginning next week, with all warehouses having stock by Dec. 15th."
Have a crowdfunding offering you'd like to share? Submit an offering for consideration using our Submit a Tip form and we may share it on our site!