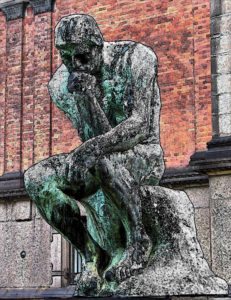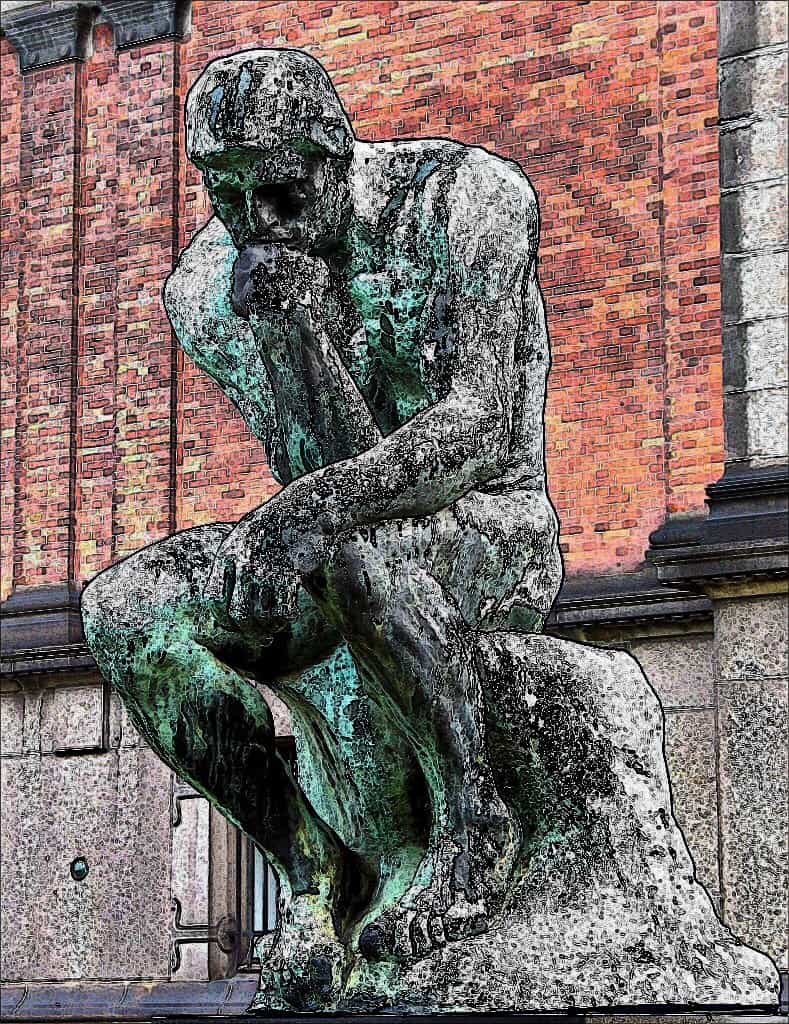 As legislation changes and technology advances, peer-to-peer fundraising is developing as a fundraising tool in the nonprofit world.
These developments can pose interesting challenges for nonprofits, as well as opportunities to capitalize on advances in social networking and fundraising strategy.
Social networking is steadily evolving into an everyday aspect of many people's lives; P2P fundraising allows nonprofits to reach donors where they already are and build on existing donor relationships.
As we learn more about this fundraising strategy, we're bringing you the top 5 lessons of the year:
Your content matters.

Convenience is key.

Social media is more than a hashtag.

Companies are natural partners.

Engagement is the best reward.
Let's break down each lesson to enhance your P2P strategy.
1. Your content matters.

With peer-to-peer fundraising, it's almost too easy for nonprofits to let fundraising teams solicit donations in any way they'd like. In contrast, some organizations are determined to control their fundraisers' message, limiting opportunities for customization.
You'll want to strike a healthy balance between keeping your campaign on-brand while allowing fundraisers the freedom to connect with their networks organically.
To do so, nonprofits can supply their peer-to-peer teams with engaging content. Engaging content is easy to share, but donors can still add their own commentary to help them connect with their peers.
Effective content, like the custom video on the Biscuiteers' campaign, encourages donors to support your mission (who doesn't love handmade biscuits with personality?).
[Qgiv-CrowdfundInsider-P2PLessons-Example.png]
This campaign effectively reached enough contributors to earn a triple gold rating on Crowdrating.co.uk. And while we can't say exactly why the campaign was so successful, the cute, personal content seems to have been a key factor.
As other organizations, businesses, and nonprofits are becoming more adept at online content, your organization must keep up with the pace.
Being tech-savvy certainly helps, but any nonprofit can follow these strategies to create the most engaging content possible:
Tell a story.

Whether you're creating videos or sample copy for your P2P fundraisers, you'll want to demonstrate your nonprofit's mission by focusing on the recipients of your nonprofit's aid. Explain who they are and how they're being helped. Draw donors in by getting personal with people in need, telling their stories and using their names when possible.
Use visuals.

Photos and videos can immediately connect donors to your cause. A picture, after all, is worth 1,000 words. Choose high-quality visuals that focus on a clear subject. Eye contact with the camera can make donors feel like the subject is looking directly at them.
Vary your content.

A P2P campaign will host a wide variety of supporters who will likely make multiple appeals. Providing them with variations of content will allow them to post on social media and send emails throughout the campaign without having to start from scratch each time.
Creating engaging content with these strategies can greatly enhance your P2P campaign.
Lesson learned: Content is becoming more and more important to the success of online fundraising. Equip your supporters with engaging content that they can share with their personal networks so that they can reach more donors while spreading a consistent message.
2. Convenience is key.

Since P2P campaigns rely heavily on social networking, many donors will encounter these campaigns via social media and other online channels.
Browsing online channels through smartphones and other mobile devices is the new normal — P2P software must keep up with the increasing convenience and simplicity that mobile giving offers.
Optimizing online donation pages for mobile devices is the standard for nonprofits. Most P2P software should offer automatic mobile formatting. However, it's always a best practice to double check that your pages are easy to use on a phone.
A mobile-optimized donation page should:
Allow donors to fill out information fields without having to scroll sideways or enlarge the screen.

Prominently feature a donation button that donors can easily press.

Use large, clear, dark fonts.

Minimize copy.

Load quickly on a mobile device (less than 3 seconds).
In addition to keeping your P2P pages mobile friendly, it should be easy to actually accept online donations.
Your P2P software should have payment processing that can accept both ACH direct debits and credit cards. Additionally, your donation forms should be simple and convenient so that new donors aren't deterred from giving.
To simplify your donation pages, only require necessary information (this information, in fact, can later be used to input new donors into your CRM).
This information includes:
The donor's name.

Their billing and mailing address (if these addresses are the same, then donors should be able to click a simple checkbox instead of filling out both fields twice).

Their payment information.

Their email address, so that your organization can follow up with a receipt.
Keeping your forms simple can help ensure that all of the donors who encounter your P2P campaign are able to easily make a donation.
Lesson learned: Giving is becoming more and more convenient. Nonprofits need to keep up by optimizing donation pages for mobile devices and simplifying them as much as possible.
For comprehensive information on donation pages, you can check out this Qgiv guide.
3. Social media is more than a hashtag.

As discussed in the above point, social media is a pivotal tool in the success of a P2P campaign.
It's the channel through which many donors will reach out to their networks organically. In turn, supporters often use social media to share their friends' and family member's campaigns to create a wider social reach.
While creating a hashtag can help you consolidate posts across multiple social media channels, it's the bare minimum when it comes to taking advantage of the opportunities that social media has to offer.
Monitoring and interpreting the buzz around your P2P campaign can help you make use of the analytics at your disposal.
Social media tools can help you identify:
The types of content that receive the most engagement.

Your optimal posting times, down to the day and hour.

Your online audience.

Your most influential advocates and supporters.

The types of engagement (i.e. likes, shares, etc.) that yield the best results for the success of your campaign.

The way in which your supporters communicate about your cause and the type of language they use.
With this information, you can learn how best to engage your supporters over social media and how your supporters naturally speak about your cause among their own social circles.
Since P2P fundraising can attract new donors who've never engaged with your organization, this information can be incredibly insightful for developing an acquisition strategy. After all, social media is a projection of many people's identities; when they like, share, and discuss content on public channels, they're saying something about who they are.
For example, if supporters who share their friends' campaigns are more likely to donate than those who don't, then you can incorporate sharing more deliberately into your next campaign.
Additionally, analytics tools can help you understand how your donors interact with each other when speaking about your cause. The advantage of a P2P campaign is that your supporters have the freedom to communicate about your cause naturally.
What do they value? What do they respond to? If you can pinpoint patterns, then you can incorporate them into your campaign strategies. Ultimately, you can use P2P fundraising campaigns to develop your nonprofit's fundraising strategy directly from your supporters.
New social media analytics tools are being developed to make the monitoring process more user friendly, but these popular mainstays can help you get started:
Klout.

This tool measures your nonprofit's influence in social media spheres. Your Klout score (between 1-100) can show you how well you're engaging supporters in a given sphere.
Twilert.

This tool allows you to monitor conversations on Twitter that include your nonprofit's username (@nonprofit), brand name (Nonprofit), and key phrases ("peer-to-peer fundraising").
Mention.

This tool is a comprehensive suite that tracks social mentions and can be used to create reports that show brand activity over a period of time.
The tools that will work best will depend on the scale of your nonprofit and P2P campaign.
Lesson learned: P2P fundraising works organically through social media. You can learn more about the way your donors engage with each other and your cause over social media by using social monitoring tools.
4. Companies are natural partners.

Corporate philanthropy is becoming more important to both employers and employees. Corporate social responsibility is a growing cultural norm, and nonprofits are taking advantage of the newest developments in CSR technology.
For example, matching gifts tools are becoming more prominent staples on online donation pages. This tool on the National Kidney Foundation website allows donors to search for matching gifts opportunities at their companies. Likewise, corporate philanthropy and crowdfunding are becoming more intertwined.
What do these trends indicate about peer-to-peer fundraising? That now is the time to capitalize on the opportunities that corporate philanthropy can offer your organization.
Fundraising matches are the most relevant type of corporate philanthropy for P2P fundraising.
Fundraising matches are similar to matching gifts, with a slight twist. They're given when a P2P fundraiser participates in an event, like a walkathon or a fun run. The company matches the amount of money that the individual fundraiser has raised.
For example, if a supporter has raised $1,000 during her P2P campaign, her company would give $1,000 to your organization.
Different companies will have different limits, usually ranging from $1,000 to $5,000, but the benefit for nonprofits is tangible. All of the funds a supporter raises can be instantly doubled, increasing the impact of their work.
The biggest challenge to incorporating fundraising matches into your next P2P campaign will be raising awareness among your supporters. Each supporter will need to determine whether their campaign is eligible for fundraising matches, and then they'll need to apply within their company's regulations.
To ensure that all of your supporters know to seek out fundraising matches, you can include the step-by-step process in your toolkits or send separate emails that walk them through the process.
Since these key supporters are already eager to further your cause, they'll likely be excited to increase their impact with fundraising matches as well.
Lesson learned: Corporate philanthropy can offer great rewards to P2P campaigns if donors are informed about the opportunity to seek out fundraising matches.
5. Engagement is the best reward.

To earn more donations, some P2P campaigns use product fundraising or reward tiers. Both of these strategies can be useful for reaching more donors (though nonprofits should be careful that their rewards don't undermine their campaign).
However, the key to rewarding donors and individual fundraisers for their contributions (and retaining them long-term) is engaging them.
Your organization can offer prizes and rewards if you choose, but the core of fundraising should be building relationships with your donors.
P2P fundraising provides your organization with the opportunity to reach new donors who've gained a connection to your organization through a supporter in their social network. It's important that you engage them so that you can continue to build a relationship.
After all, these donors may have no prior connection to your nonprofit. You need to transition them into your organization by following up with them after your P2P campaign.
To create the most effective communications and engagements, you'll need to center your follow ups around the donor. This Fundly guide says it best: "[Communications are] meant to show donors how they can get involved and help your organization achieve your mission and goals."
To do so, you can:
Use donor centric language.

The word "you" should appear at least twice as often as "we" or "our nonprofit." The key is to show what your donors have accomplished by giving to your P2P campaign.
Showcase your milestones.

Since donors to P2P campaigns may not know much about your organization, it's important that you demonstrate how your nonprofit has been serving your mission. Milestones related to the P2P campaign will work best. Send them updates on how their funds are being used to help people in need.
Engage them.

Send links to upcoming volunteer opportunities or fundraising events. Invite them join your mailing list or follow your social media pages. Give them opportunities to support your cause without asking for another donation.
Following these strategies can help you build the foundation of relationships with new and existing donors.
Remember: your donors want to support your cause. Engaging them and showing them how they've served your mission is the most genuine and rewarding thing that you can do.
Lesson learned: Your mission is the core motivation for P2P supporters and donors. Reward them for their good work by engaging them with your organization and cause.
With these lessons and trends, your organization should be prepared to tackle peer-to-peer fundraising in the coming years.
Look to other organizations and nonprofits, or to your own history with P2P fundraising, to develop the best campaign possible.
---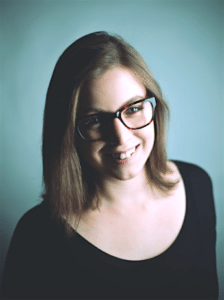 Abby Jarvis is a blogger, marketer, and communications coordinator for Qgiv, an online fundraising service provider. Qgiv offers industry-leading online giving and peer to peer fundraising tools for nonprofit, faith-based, and political organizations of all sizes. When she's not working at Qgiv, Abby can usually be found writing for local magazines, catching up on her favorite blogs, or binge-watching sci-fi shows on Netflix.

Sponsored Links by DQ Promote