Consumer finance technology group, Kreditech, announced on Thursday it received a €10 million equity investment from Rakuten, Inc. The company stated it plans to use the new funds to further develop its partnership business.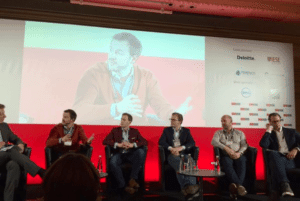 Alexander Graubner-Müller, founder and CEO of Kreditech, explained that Rakuten invested directly into the company's mission to improve financial freedom for the underbanked through technology. Kreditech's CFO, Rene Griemens, then shared:
"In addition to the financial investment, we envision future partnership opportunities. With its strong market position in Asia, Rakuten could be a door opener for us."  
Oskar Mielczarek de la Miel, Managing Partner of the Rakuten FinTech Fund, commented:
"Rakuten's vision for global innovation is about contributing to society through cutting edge technology and entrepreneurship. We are excited about Kreditech because of its unique model of individual empowerment through access to credit across various international markets," said . "Kreditech is already widely recognized for its distinctive big-data-driven credit model and tech expertise. Rakuten's investment will allow them to further expand their unique offering."
Kreditech added as part of the investment, Michael Piechalak of the Rakuten FinTech Fund will join its board as an observer.